'You can't just fall into HR anymore – it's a core function, and it requires people who have studied it'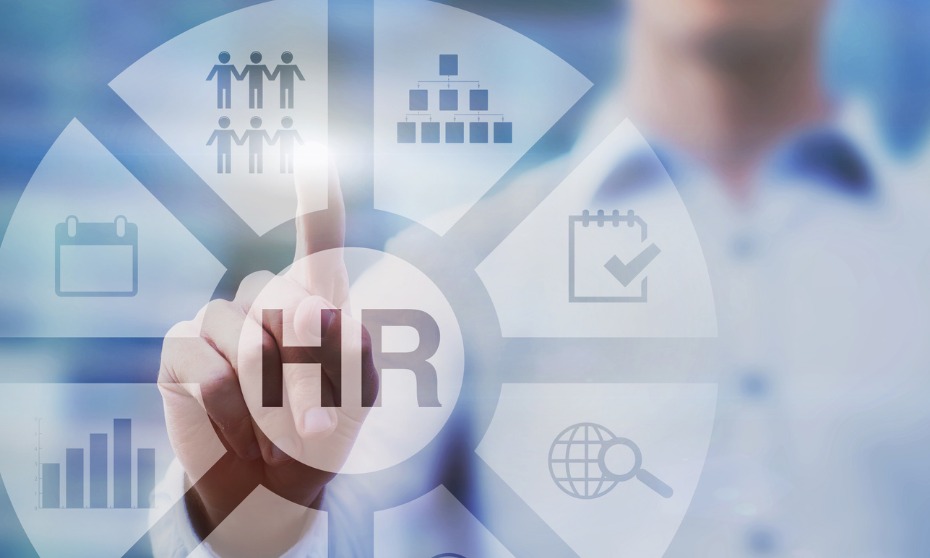 Fast food is near-omnipresent, spanning every conceivable cuisine. Since 2000, Retail Zoo has been creating its own distinct flavours in this landscape, across brands Boost Juice Australia, Salsa's Fresh Mex, Cibo Espresso and Betty's Burgers & Concrete Co. Lisa Fisher, head of HR at Retail Zoo, joined the company in 2015 and has made it her mission to bring her skill set to this uniquely challenging sector of the food industry.
"It's a space with a lot of facets that you don't have to consider in a standard office environment," says Fisher. "You're dealing with a significant number of staff who are also widely distributed across the whole country. You need to ensure that everyone is being treated fairly across a variety of different circumstances."
Indeed, Fisher has spent the vast bulk of his HR career in quick-service restaurants (QSRs). Starting off as an operations team member in a Pizza Hut restaurant, she worked her way through the ranks to an area manager role. Around this time, the opportunity to work in the HR field team at Yum! Brands (the parent company of KFC and Pizza Hut) became available. With a degree majoring in HR management, Fisher had been looking for an opportunity to overlay her HR theoretical knowledge onto her background in operations and was "thrilled" to accept the role.
"I was able to quickly engage with the operations team and help them make decisions that were commercial yet people focused," says Fisher. "To this day, I draw on my time in operations. It's given me an advantage in helping our leaders to make strong decisions with positive outcomes for both the business and our people."
Boosting automation
As Fisher sees it, the biggest shift during her time in the industry has been the introduction and increased use of technology. HR specialists once used spreadsheets to keep track of training and policy compliance. Training needed to be delivered face-to-face, employee contracts were created individually, and employee information was loaded into payroll systems manually.
However, increased automation has meant that all of these processes are now far more streamlined. This, Fisher notes, has allowed HR departments to move away from being the "police" of the organisation to the coaches, mentors and thought leaders.
"Through technology we can now keep track of procedural tasks easily," she says. "Our time has been freed up to focus on more important issues, like employee experience, engagement, culture and outputs."
Accordingly, HR has progressed from being just a team geared to make sure compliance was met.
"You can't just fall into HR anymore," says Fisher. "It's a core function, and it requires people who have studied it and have gained experience from entry level. It's a real career choice."
Similarly, Fisher expects new technologies to continue to push HR into new arenas. The increasingly emphasis on analytics is likely to yield more effective data, which in turn enables better KPIs, future planning and overall processes within the business.
"It's already starting to help HR to predict and assess everything from turnover to recruitment strategies through to employee retention," says Fisher. "By embracing automation and new advances in HR we have more time to focus on our people and the business and really contribute to the strategy."
The effects of tech
One of the most significant initiatives Fisher has overseen during her time at the company has come about as a result of automation – the onboarding process. The first few weeks are crucial in making sure new staff feel supported and are able to quickly get up to speed and feel like they are contributing to business success.
"Retail Zoo has an appetite for creating great working conditions, as well as making sure all our employees have a great working experience," says Fisher. "We want to ensure this is being achieved both within the company and among franchisees."
However, in 2015, Fisher recognised that there were issues with staff retention among newer staff. While the company's support centre had a high percentage of long-term employees, there were issues around converting the newer employees into longer-term employees. Clearly this needed to be addressed; without a new pool of employees replenishing the company, long-term staff attrition would eventually become a problem too. Future planning would become problematic, as would filling more senior roles, given the organisation's preference to promote from within.
"We started by scrapping our manual paperwork and introducing HROnboard's electronic onboarding system," says Fisher. "Then we set about refining the induction process."
One- and three-month check-ins with the HR team for new employees were added. These enable the HR team to capture any issues new staff may have and help resolve them early – before they become obstacles that are just too big to move.
"Our employee turnover rapidly declined, which helps us to continue pushing the boundaries with our outcomes," says Fisher.
Preparing for the future of QSR
Fisher sees the biggest challenge within the QSR industry as convincing people that they can have a career within the industry, rather than simply a temporary role. QSR positions, Fisher notes, are often viewed as roles that people take on while at school or university before moving on to their "real" jobs. It's a viewpoint she's eager to change in both current and future generations of staff.
"We dig deep to find our talent, and my team work tirelessly to find the right people who will bring something special to our brands," says Fisher.
In practical terms, this means senior roles are often recruited from within the organisation. Store management teams can manage teams of up to 70 employees and need to balance that with delivering great customer service and amazing products, ensuring each customer is delighted – all while making sure that expenses are controlled in order to make sure the business is profitable. It's a challenging role, but Fisher says once employees have had a taste of one of Retail Zoo's brands they're sold on the wider organisation.
"I'm working with our learning and development team to continue to develop the leadership capabilities of our in-store management teams to ensure they are gaining business skills that they can continue to draw upon in years to come," she says.
These are considerations that will have a considerable impact on the future shape of the QSR space in Australia, says Fisher. Taking steps to change perceptions in the here and now is key.
"Gen Z are about to enter the workforce and we are currently undertaking research to find out what they look for when purchasing from us and what is important to them when choosing an employer," Fisher says. "They're the future of the workforce, and we want to make sure we market ourselves correctly to make us a first-choice employer."