Marc Lesser sits down with HRD to chat mindfulness and accountability in leadership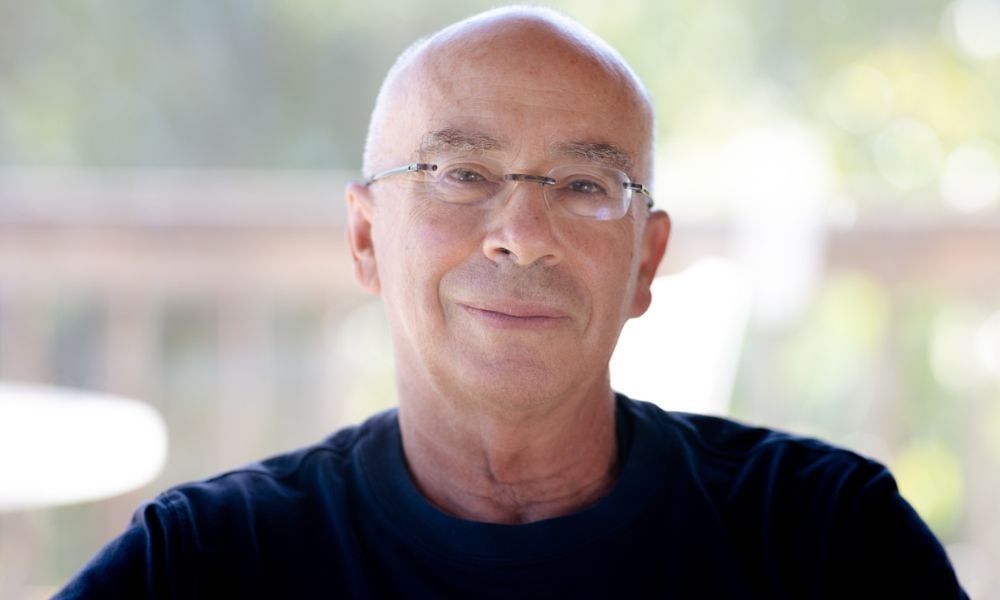 Ever had a 'Doh' moment? Felt like the world was conspiring against you and no one's on your side? It's okay – it's the Homer J Simpson effect. That's according to Marc Lesser, a Zen teacher who brought emotional intelligence training to Google employees.
Speaking to HRD, he pinpoints the intrinsic link between the iconic cartoon character and taking accountability for your mistakes as a leader.
"In my new book, Finding Clarity, I have a fun time exalting Homer Simpson as an 'accountability expert' because, of course, Homer spends most of his time and effort trying to avoid accountability as much as possible. Nothing ever goes right for Homer, and whenever something does work out, that seems to happen only so that he might fail later in an even more spectacular fashion. Perpetually self-involved, Homer invariably sees himself as a victim of circumstances and almost never accepts personal responsibility, except when something good happens, and that usually has nothing to do with him."
Not that Homer ever gives up, Marks says. After all, he's continually hopeful that this time things will go his way. However, when his high hopes are yet again met with painful obstacles, challenging conflicts, and uncooperative people, his famous lament being "Why does everything have to be so hard!?"
"I think we all have our own 'inner Homer.' I certainly do. Although this voice could also be called 'my inner grump or 'my inner victim,'" says Lesser.
"To me, when resolving issues in the workplace, the first person we need to have compassion for is our own 'inner Homer, or that negative, self-defeating response to life's inevitable problems. Further, identifying what we are trying to avoid is usually a pretty good way to figure out what we need to do."
Often, that means having the courage to have an honest discussion with whoever we are working with about what's not going right or what could be done better, he says.
"The issue might be faulty communication or unclear responsibilities or the lack of a unifying vision that helps a company or team coordinate their efforts."
The dangers of avoiding conflict
But just because conversations are difficult, don't be tempted to put them off. In fact, healthy disagreements are encouraged in the workplace – and they're only on the rise. Data from LifeWorks found that 20% of employees say they've experienced increased aggression when dealing with co-workers – with that number rising to 60% concerning management post-pandemic.
But this isn't necessarily a bad thing. Speaking with Lesser, he concurs. In fact, avoiding conflict at work is one of the most self-destructive leadership traits. When you consider that innovation is almost always born out of chaos, it's clear that a bit of healthy disagreement is good for culture and shouldn't be avoided.
"Many troubles boil down to avoidance," says Lesser. "When we cover over conflicts and act as though everything is fine when we know it's not, this usually leads to even bigger problems. Equally important and just as problematic, however, is not having a clear vision of what we want in the first place. If we don't have a clear vision of our desired results, this almost inevitably creates confusion and conflict. This is particularly an issue in groups.
"Sometimes, CEOs wonder, in effect, 'How did we hire so many Homers?' The solution isn't to fire everyone and find replacements. Leaders need to recognize when their company culture is actively fostering avoidance, and then shift the culture until working relationships embody the positive attributes of compassionate accountability."
Teaching Zen to Googlers
And if anyone understands the importance of honest and transparent communication, it's Lesser. While he was a Zen teacher, Lesser had the opportunity to coach employees at Google – something he describes as "life changing". After being given the opportunity to develop and teach a mindful leadership training at Google headquarters, Lesser says he found a deeper understanding of compassionate accountability.
"That includes creating a safe space for sharing problems, time for stopping and reflecting, and fostering honest, caring conversations that help us clarify goals and work together more effectively. As I led these trainings with Google employees, I was amazed and gratified by how quickly people opened their hearts, connected with themselves and each other, and shifted how they collaborated and led."
Lesser's Zen training, having been a resident of the San Francisco Zen Center for ten years, influenced much of his work at Google. Zen practice develops deep listening and fosters a profound sense of confidence and humility, with Lesser believing that it can actually shift how people relate to themselves and the world.
"I wasn't always certain businesspeople would be interested in these skills nor how to apply them in a work context, but seeing how eager people were to transform their work and personal lives, I realized that this was what I wanted to do. And I knew if these ideas and practices could be so impactful for Google engineers, this type of mindful leadership training would be well received by companies and corporations worldwide."
And Lesser's passion to teach and instil the values of Zen in the workplace comes from a deeply personal place.
"I have been practicing Zen since I was 22 years old, and I have been a Zen teacher for more than 20 years, but Zen isn't something you ever master," he tells HRD. "It's an ongoing practice and way of being that helps us see and act with greater clarity and openness.
Growing up in a working-class neighbourhood to working-class parents in central New Jersey, Lesser was the typical, sports-obsessed teenager. In high school, he fell in love with wrestling and became captain of his high school wrestling team.
"Through sports, I learned a lot about success and failure, effort and effortlessness, and being part of a team," he explains. "That said, there was a lot of pain in our household. My father fought on the front lines of France and Germany in World War II, and he was later diagnosed as bipolar. His struggles dominated our lives, and my mother was often paralyzed by his condition. From a very early age, I could feel their stress deeply, and looking back now, my desire to help both of them, as well as to heal myself, set me on my path.
"All these experiences were the seeds that inspired me to pursue spiritual practice, entrepreneurship, and leadership."