How to build high-value strategies designed to combat absenteeism and turnover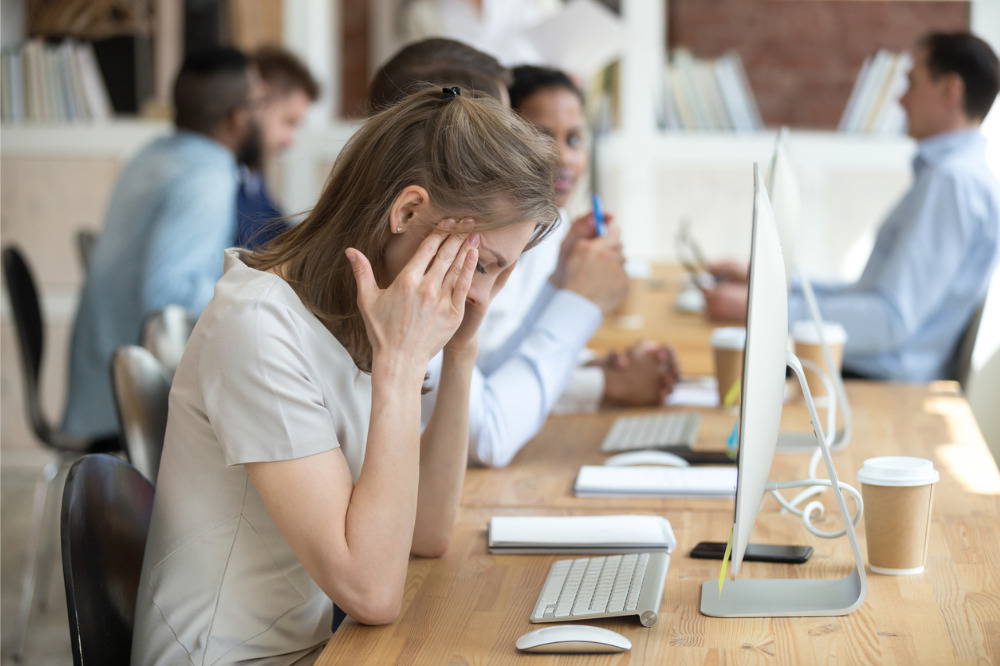 This article was published in partnership with CloudMD.
Recent studies reveal 500,000 Canadians miss work each week due to mental health-related illness making this the number one driver of workplace absenteeism and turnover and highlighting the need for a shift in Employee Assistance Program (EAP) paradigms.
"The demand for health services in Canada is grossly outpacing supply," says Adam Kelly, executive vice president, and chief commercial officer at CloudMD. "We see this with physician communities but we're also witnessing a remarkable trend in the last few years around mental health. Canada's disconnected, largely privately funded mental health system is not meeting the needs of the population."
Kelly believes traditional EAPs and associated, difficult to navigate company health plans have run their course, and that access to a comprehensive network of medical professionals across all health and wellness categories is more than just an attractive employee value proposition, it's a conduit for community care.
"We can get lost in the business vernacular and the benefits vernacular but at the end of the day, this is about people dealing with real life issues. We need to think of this in more human terms. If we can give people access to the type of care they need to be their best selves, we're helping improve their quality of life, and in turn, their ability to progress in their careers."
The integrated health and wellness program offered by CloudMD is an example of this in action. By breaking down the conventional barriers between disconnected services, CloudMD's integrated health program, known as Kii, offers on-demand, confidential access to primary care, vision care, mental health services, rehabilitation, disability management, occupational health services, medical assessments and more. It also provides employers with the information they need to understand program utilization, measure efficacy, and better deliver on employee expectations.
Connecting employees across a range of providers, including those in the public health system, from a single platform gives employees the tools and the agency needed to take control of their health quickly, easily, and effectively, even when conditions extend beyond a one problem, one solution equation.
"Take diabetes," says Kelly. "Beyond the physical nature of the condition there is an exceptionally high comorbidity with mental health. Those battling chronic pain, such as back pain or knee pain, often experience a devastating impact on their mental fortitude which, over time, can lead to absenteeism, claims for extended disability, and even resignation."
This is where traditional EAPs can fail the user. Designed to offer short-term solutions, EAPs don't manage depression, anxiety, or other chronic conditions, nor do they track clinical outcomes or provide measurement-based data. "Without these metrics" says Kelly, "we can't know if the services companies are providing actually work. What we do know, however, is that disability rates are continuing to climb year-over-year."
While EAPs don't provide support for long-term employee wellness, neither does Canada's universal healthcare system.
Most people noticing a change in their mental health will approach their doctors for help. "Limited in what they can offer," explains Kelly "GPs will either prescribe a drug regimen or they'll refer the patient to a psychologist or psychiatrist where wait times range from months to even years." The negative impact this process triggers is two-fold: conditions like depression and anxiety worsen while access to a holistic, interconnected treatment plan is impossible.
"When people end up outside of the medical system, things become disconnected," says Kelly. "The physician isn't aware of what's happening with their patient's mental health and the therapist isn't aware of the patient's physical health. We need a connected ecosystem. It's better for the individual, it's better for employers, and it's a fundamentally better use of our health system resources."
CloudMD provides 24/7/365 phone or digital access to a highly skilled nurse that instantly triages employee symptoms and offers appropriate care options. For those seeking mental health supports, this includes iCBT, EAP, long-term mental health coaching, psychological and psychiatric assessment services, and more.
"We're doing things differently," Kelly says. "We are connecting healthcare across traditional lines by leveraging leading-edge technology, AI, and assessment tools. This reduces the strain on resources while accelerating access to appropriate care. We're also providing the measurable outcomes HR and organizational leaders need to build and evaluate their workplace strategies."
CloudMD provides custom-tailored configurability that works with employers directly and through partnership channels in both insurance and in the broker/advisory communities. It is available to organizations of all sizes and in all sectors – from one-person operations to start-ups, non-profits, and multi-location national corporations.
"Employers don't need to spend more to get better results from their health and wellness strategies, but they do need to think about spending differently and they need to understand the impact of that spend," says Kelly.
"Helping people with their health and wellbeing is good for people and good for business," Kelly explains. "People don't always know where to turn for the help they need, and sometimes they don't even know what kind of help they need. The more healthcare services are integrated, the better the impact for the employee and the better the outcome for the employer."