This will be the deciding factor in whether your human resources role survives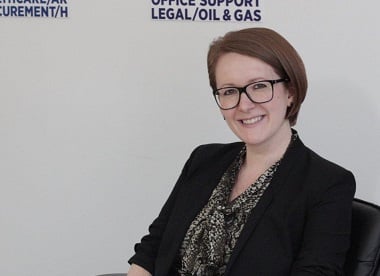 As the HR industry becomes increasingly specialized, an expert says the survival of roles and functions will hinge on one thing.

"It's who's got the biggest impact on the bottom line. Those roles that are being created are the roles which are there to impact and influence the growth of a business," says Hays regional director Louisa Benedicto.

One area that Benedicto expects to thrive is talent management – a specialty that's come into its own in the past five years.

"That's one of the key areas right now that's got a big influence on the bottom line of an organisation and can contribute culturally and fiscally, which is one of the top driving forces of any organisation," she says.

For other specialists, however, the news isn't so rosy – thanks, in large part, to technology.

"A lot of the other titles, like HRIS, you would imagine that that is going to be redundant in 20, 30 years' time because systems will be automated, and there won't be a person behind them. I think there's going to be a clear division between those sort of jobs where some are going to become automated and others need a personal touch in order to manage them."

Despite the rise of specialists, Benedicto picks generalists, too, have a future, although the type of company they work for may differ.

"You would expect that we're going to see in the future that a large organization would have specialised people within the HR team, but smaller companies are not going to be able to afford to have the luxury of that, so HR generalists will definitely have a place there."

Industry professionals are encouraged to upskill to become more strategic and business-minded to ensure their career's survival.

"Move your career in a direction that is not going to be affected by any kind of automation," Benedicto says.

She also suggests HR professionals should be "showing and proving … that you can impact the bottom line" of their organization.

"Starting to take an interest in what the business is doing in order to generate revenue, and how you as an individual can impact that, and how you can start showing that you've got the ability to do it – because that's what's going to lead the future of HR."


Related stories:
Social company: the future of HR technology
The future of HR: What you need to know


Want the latest HR news direct to your inbox? Sign up for HRD Canada's daily newsletter.