HRD speaks to a workforce strategy expert on how to champion a great culture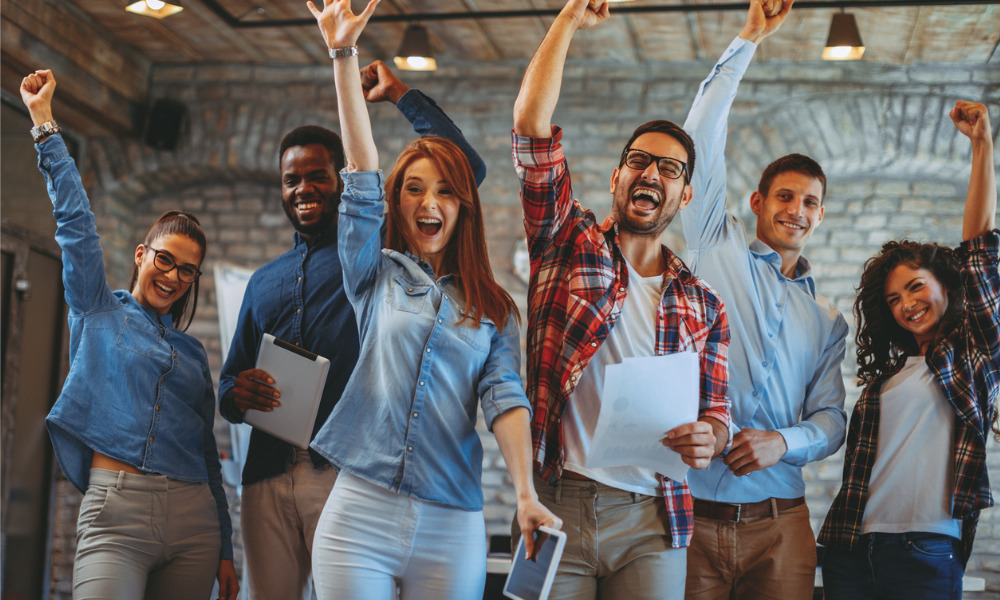 Culture is an organization's 'thumbprint' in the business world – it's unique and definitive. And in the midst of rapid change, even in a period of crisis, companies with a strong people culture thrive.
"There is often a high risk for organizations to stray from their values," said Kristine Kelly, Vice President, Workforce Strategy & Intelligence, Ceridian.
During periods of hypergrowth, "leaders need to make an extra effort to push culture to the forefront and ensure all decisions and all actions are viewed through the lens of their values".
"A strong culture is your stalwart – your constant," Kelly told HRD in an exclusive interview.
Read more: Why good culture means good business
Every team member – from frontline employees to executive leaders – must be "vigilant stewards" who cultivate company values so that they become "engrained in every facet of the operation".
Consistency is key: companies that aim for growth and longevity should not only look after their customers but also resonate the same empathy towards their own employees.
"Rapid change should not affect companies with a strong culture," Kelly said. "However, an organization that has not invested, nurtured and nourished its culture, will find it difficult."
Disruption and uncertainty will test companies that have a "shaky foundation," but those who take time to develop their corporate philosophy and live by it often stand firm no matter the change.
"Values must be demonstrated, communicated and incorporated on a continual basis," Kelly said.
"You can't take your foot off the gas; there is no slowing down on your values. They are the core of who you are and must be lived day in and day out."
Read more: How to maintain a good culture amid high growth
As a software company, Ceridian translates this philosophy into the way it engineers its own work environment: "We have fostered a culture where everyone feels a strong sense of belonging and acceptance as a unique individual," Kelly said.
The company taps into its own suite of human capital management tools to give employees a voice, encourage innovation, map out their career journey and facilitate collaboration and connection.
"This means listening and incorporating various perspectives and ideas to deliver a natural way of working and creating authentic connections among employees, customers and vendors," Kelly said.
"We are in an experience economy and the employee experience is greatly influenced by the technology and capabilities we put in our employees' hands," she said.
Ceridian is a sponsor at our upcoming HR Tech Summit Toronto - take a look at our exciting agenda here.