Employers are constantly striving to maximize the dollars they invest in employee benefits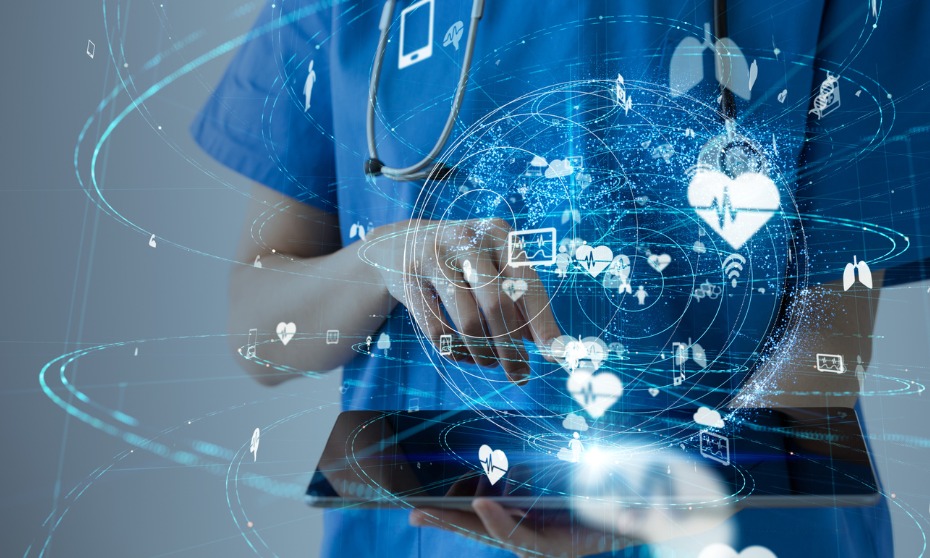 Employers are constantly striving to maximize the dollars they invest in employee benefits to attract the best talent and keep them engaged and productive, all while working with the limited funds allocated to their benefits plan. Increasingly, those benefits are updated to include convenient, proven solutions that support employees' physical and mental health, allowing employees to be proactive about their health and wellbeing.
Adding Akira, a 24/7 on-demand virtual healthcare service, to their extended benefits plan is an opportunity for employers to show commitment to keeping their employees and their families healthy — both physically and mentally. Once users have activated their account, they have unlimited access to Nurse Practitioners (NPs) directly on their smart phone, anytime and anywhere by text and video chat. Akira's clinicians are licensed to prescribe medication, refer patients to specialists, request lab work, or offer general medical support, including mental health. Our NPs can also help employees navigate their other resources, such as EAP, and guide them through their treatment plan.
Employees can use Akira from work (over 70% of consults take place during the work day) or home, and their immediate family members can also use the app to stay healthy: we see an average of 1.5 patients for each activated membership, meaning that members consult our clinicians both for themselves and their children.
Over 75% of consultations initiated between 9am and 5pm are for medication prescriptions and refills, which translates into significant time savings for employees who no longer have to take a few hours out of their day to go to a doctor's office or walk-in clinic to renew a prescription.
In addition to being able to prescribe medication for our patients, Akira's NPs send prescriptions directly to the member's preferred pharmacy to maximize convenience.
"I used Akira two days ago for symptoms of a sinus infection and received excellent care. Every clinician I spoke to was very attentive and empathetic, and I was able to get a diagnosis and prescription very quickly. My prescription was sent to my pharmacy, but since it only opens at 9am I talked to the NP and he immediately canceled the original prescription and sent it to a different pharmacy that opened at 7:30am. I was able to start my treatment that same morning, which made a huge difference in getting better."
Akira's clinical team is made up of empathetic, approachable, and professional Registered Nurses and Nurse Practitioners who pride themselves in offering excellent medical support and continuity of care, thus building valuable relationships with our patients. They see and treat a wide range of cases, including respiratory system issues (i.e. asthma, pneumonia), skin tissue issues (i.e. rashes, hives, dermatology concerns), infectious diseases, sexual health, and digestive issues.
Akira also offers primary mental health support for concerns including anxiety, depression, stress, eating disorders, and work challenges. Our Nurse Practitioners are trained in the assessment and management of these concerns based on current Canadian treatment guidelines, which includes counselling as well as non-complex prescription management. NPs can also facilitate referrals for specialist consultations or ongoing management for patients who meet the criteria.
Akira's team also includes a renowned Psychiatrist who works with NPs on mental health cases that would otherwise require an in-person psychiatry assessment, thereby saving patients months of wait time. Working with the Psychiatrist, NPs can develop a treatment plan that is tailored to the individual patient case and continually check-in with the Psychiatrist based on patient interactions to adjust the care plan as necessary.
As the first and consistent point of contact with our patients, our NPs develop relationships with patients - they proactively follow up, know the right questions to ask, and take their time with patients so no one feels rushed.
"I used Akira not for a physical concern, but because I was in mental distress. I talked to an NP who showed me great compassion and was an incredible listener! Being sick is never easy to manage, in certain cases even less so than others, and thanks to this woman's big heart I didn't feel as alone anymore. She made sure to give me the tools I needed for the next steps I had to take the next day, and she even followed up with me that night to see how I was doing. Simply - wow!"
Akira's members and their families are located across the country, from British Columbia to Newfoundland to Nunavut. They are almost equally distributed between men and women and are of all ages: our NPs have helped parents and their newborn babies and toddlers, just like they have helped millennials, baby boomers, and older generations.
Our NPs are equipped not only to address a wide array of primary health issues, but also to recognize when patients need to be seen in person or sent to the emergency.
One of our Nurse Practitioners had a consultation in the middle of the night with a young new mother who had recently experience post-partum. She urgently redirected her to the nearest emergency room based on the symptoms she was presenting, and the patient ended up being hospitalized for a pulmonary embolism and pre-eclampsia. Once she had received treatment and was well, the patient returned on Akira to thank the NP for an intervention that likely saved her life.
For more information about Akira and how it can be added to your employee benefit plan, please reach out to Yolanda Billinkoff (yolanda@akirahealth.ca) or visit akirahealth.ca