This Canadian company has drastically slashed its office hours in a bid to attract new talent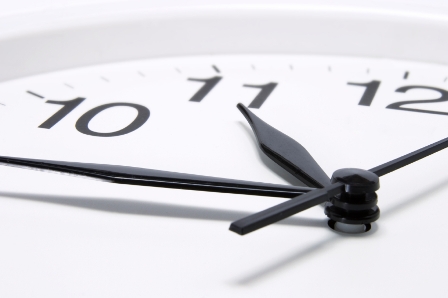 Few employees would quibble with having a shorter work day – and so one BC company has dramatically slashed its office hours in a bid to draw and hold onto talent.
Digital marketing company RingPartner is attracting attention after bringing in a five-hour work day for its staff.
They're only required to be in the office between 10am and 3pm each weekday, and if they still have work to do, they can complete it when and where they want.
"This helps people strike a healthy work-life balance, allowing flexible mornings and afternoons to accommodate life outside the office," the Victoria-based company's CEO Mike Williams told HRD.
The core hours also mean staff can collaborate on projects and take part in team activities.
Williams says the company wants to focus more on the value and results of its work than on the time spent doing it.
"All members are held to the same high standard of work ethic and productivity, no matter where or when they choose to work outside of the core hours."
As well as flexible hours, RingPartner offers staff free weekly lunches, an in-office gym, continued learning and monthly team events, as well as generous vacation time, and a free pair of red shoes – the company's colour – when they join the team.
RingPartner client operations specialist Kristina McKay said the flexible scheduling was a blessing when she returned to work after having a baby.
"They were completely flexible on allowing me to adjust into the work environment until I was ready to come back full-time. Not once did they question my commitment to the company, or the fact that I didn't jump in with two feet right away," she said.
"Now that I'm working full-time, their new core hours have allowed me to have the ability to pick my daughter up every day from daycare, without the guilt of having to leave a few minutes early."
Related stories:
Is Sweden's 6-hour workday right for your company?
100 per cent of HR pros would consider 6-hour work day
Want the latest HR news direct to your inbox? Sign up for HRD Canada's daily newsletter.