'We've seen a lot of organizations come to us to re-evaluate their salary ranges'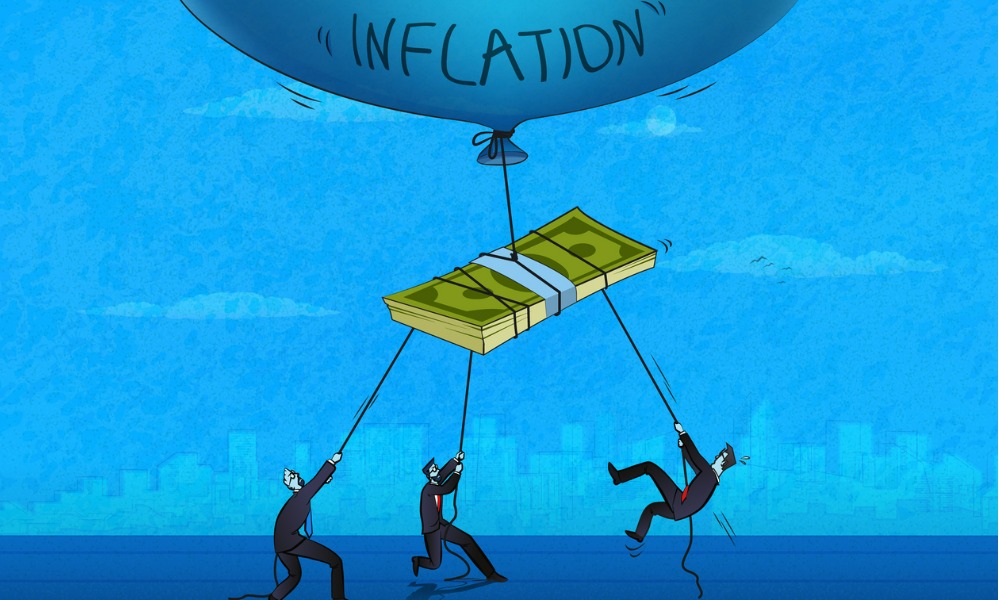 While employees seem to really want bigger and better paycheques in the new year, in light of ongoing inflationary pressures, many employers are recognizing it is much a complicated issue.
To that end, the concept of total rewards, which looks at compensation in a much more holistic fashion, is again gaining traction.
"Providing the highest compensation out there certainly isn't the answer, it's not sustainable. Because you can't increase your profit as much as you would need to in order to keep paying people more and more money," says Sarah Beech, CEO of Gallagher Benefits and HR Consulting Division in Canada.
"It's not [about] keeping people or attracting people at all cost — the pocketbook is not open with an endless supply… rather, organizations are wanting to make sure they have the right benefits in place for their people."
On that note, an impressive 80 per cent of employers boosted total rewards to better attract and retain employees in 2022 — a decisive increase from 63 per cent in 2020 and 2021 — according to Gallagher's 2022 Benefits Strategy & Benchmarking Survey.
Employers have identified attraction (59 per cent) and retention (52 per cent) as their foremost challenges when it comes to benefit decisions, according to the Gallagher report.
"Rising benefit costs used to be at the top of the list — it's now third," says Beech, adding that organizations "aren't looking to cut costs, they're looking to manage costs and make sure there is sustainability in what they offer."
What about next year?
While benefits and total compensation is key, salary remains of critical importance to a lot of employees next year, according to two recent surveys.
In the latest Hays Canada salary guide, 58 per cent of survey respondents say they will ask for a pay raise in 2023, and 37 per cent are expecting to receive paid five per cent more.
However, only 20 per cent of employers reported they will do so.
"When you look at the data of the number of employees looking for a five per cent or greater rate, and you contrast that to the number of employers who will be offering that, it's twice as many employees are looking for it and employers are willing to give it so to get a raise that keeps up with inflation, just to stay flat year-over-year, it looks like you're going to have to join another organization," says O'Rourke.
The Hays survey included 5,495 responses and was carried out between Sept. 22 and Oct. 16.
20-year high
The average annual salary increase projected for next year will be 4.2 per cent, according to Eckler's compensation planning survey,.
This represents a 20-year high, says Anand Parsan, national practice leader for compensation consulting at Eckler in Toronto.
But there is a lot of uncertainty out there, as 44 per cent were unaware of what next year's budget would look like in terms of pay, he says.
"What was also noteworthy was the number of organizations that were still unsure in terms of what that increase would be… they were 'wait and see' so they're looking at what others were doing."
With all of this turmoil, some employers hire people at a rate that might be higher than current employees, says Parsan.
"We've seen a lot of organizations come to us to re-evaluate their salary ranges or how did they create a package, so that there isn't a disparity amongst the new people coming into the organization versus the people that have been there for 10 years."
Global trend
This seems to be happening in many part of the world, as well.
According to Aon's 2022 Salary Increase and Turnover survey, 75 per cent of Asia-Pacific organizations have adjusted their total rewards offerings to address mounting talent challenges.
So, how can leaders be sure their focus is on the right initiatives?
"In the Asia Pacific region, the focus has been on pay for quite some time now," says Rahul Chawla, partner and head of human capital solutions, SEA at Aon.
"However, with high inflation, there is only so much a company can spend on salaries, and with rising competition for skilled talent, it's time HR teams started leveraging all the data that is available to them and using it to inform decisions about their employee value proposition (EVP)."
Who are the highest paying countries?
According to OECD (Organisation for Economic Co-operation and Development) figures, Switzerland tops this list at $91,852, and for the same group, $154,799 is what the average psychiatrist makes, topping the list of salaries.