Many of world's biggest companies now offer this perk to attract top talent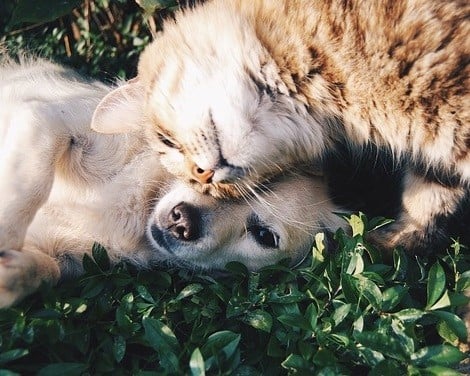 It's standard practice to offer health benefits to a staff member's spouse and kids, but one important family member is often left out: their pet.
However, companies increasingly see pet insurance as a novel perk that helps entice and retain top talent.
One in three Fortune 500 companies reportedly offers access to pet insurance among their staff benefits, to give workers peace of mind about their furry friend.
"Big companies want to attract good talent, and people don't just look at compensation, they look at benefits, too,"
Petplan's
chief operating officer for North America, Bill Skubovius, told HRD.
"How do companies differentiate themselves and give better benefits to their staff - whether it's for retention or acquiring new employees, or attracting new talent? They just want to be current and they're offering employees those discounts."
Companies offer pet insurance in different ways: some co-fund premiums, while others receive a lifetime discount for the pet and arrange payroll deductions or direct payments for premiums.
"It's a big interest for HR managers, directors - if they haven't implemented it, they're looking to add it … Employees are asking for it," Skubovius says.
He suggests HR professionals considering pet insurance as an employee benefit do their research, to ensure they choose a provider with comprehensive coverage - otherwise their staff might be disappointed down the track.
"If the policy does not deliver what you expect it to do when it's time to claim, then you have a bad experience."
Related stories:
Revealed: Canada's most unique work perks
Want the latest HR news direct to your inbox? Sign up for HRD Canada's daily newsletter.