New report sheds light on employee concerns around hybrid models – and how HR can quell the paranoia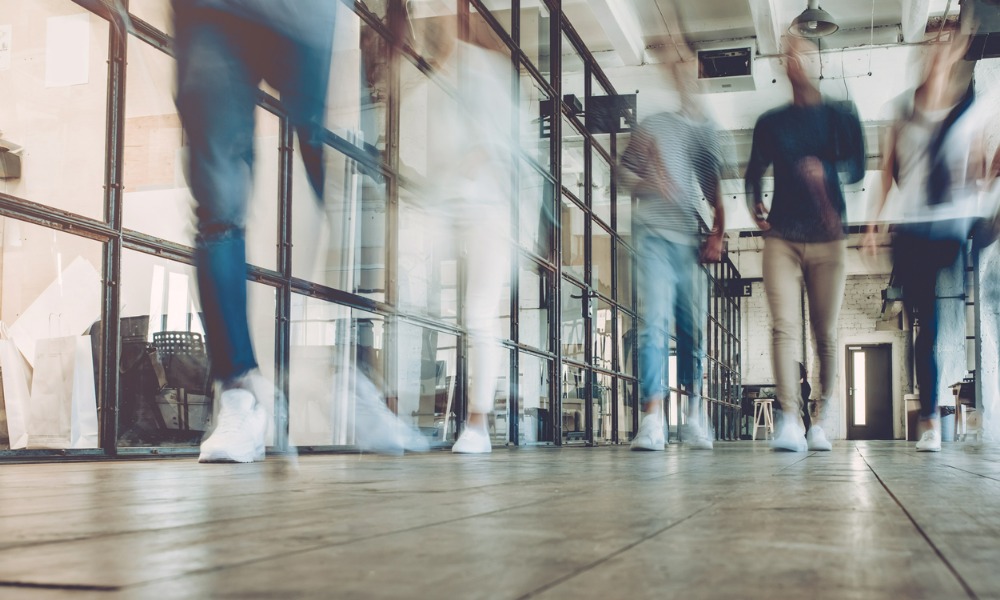 Canadian employees are calling on their organizations to address concerns around the additional costs of returning to the office. Data from Adaptavist found 48% of workers are fretting over the impact of inflation on food, beverages, and commuting. They're also worried about noise and distractions (45%), office politics (39%), and micromanagement (31%).
The report's findings reflect how Canadian workers are anxious about rising prices of goods, especially food from stores, which Statistics Canada found increased 10.8% in August, the fastest hike since August 1981. Perhaps in response to this, 25% of employees want their employers to provide free food and beverages if they demand a return to the workplace. Employees also want flexible hours (43%), more vacation days (37%), commute reimbursement and/or free parking (28%), and improved healthcare benefits.
Read more: Inflation crisis: How can HR support struggling staff?
HRD previously reported how inflation could affect career choices for many employees. Adaptavist's report seems to reaffirm this theory, with 48% of Canadians now looking for a new job that pays higher wages. They're also looking for more flexibility (37%), better benefits (36%), and a job with more purpose (31%).
To further supplement their income, 17% Canadians are looking for a "side hustle," according to the report. Some 30% said they are planning to look for one, while 53% said they have no plans on doing it.
Read more: Liberals say Canadians want more help with the cost of living crisis
John Turley, Head of Organizational Transformation at Adaptavist, said the findings show how employees are now "understandably considering the costs associated with heading back to the office".
"Whether these costs are mental, emotional or financial, employees and employers will need to find a new equilibrium between business as usual and the way people want to work now—one that supports wellbeing as well as creating value for customers," said Turley in a statement.
How can HR beat the Great Resignation?
To stem the turnover tide and hold on to that talent, Andrew Caldwell, HR advisory manager at Peninsula, previously told HRD that a good compensation package could be the key.
"Providing employees with a good compensation package makes them feel more valued and appreciated. It also works to keep staff motivated and not seek out alternative offers. Employers can also consider increasing salaries, offering bonuses, or implementing an EAP program," Caldwell said.
Read our full interview with Caldwell here.