From DEI pushback to hybrid flexibility, execs urged to address 'historic challenges'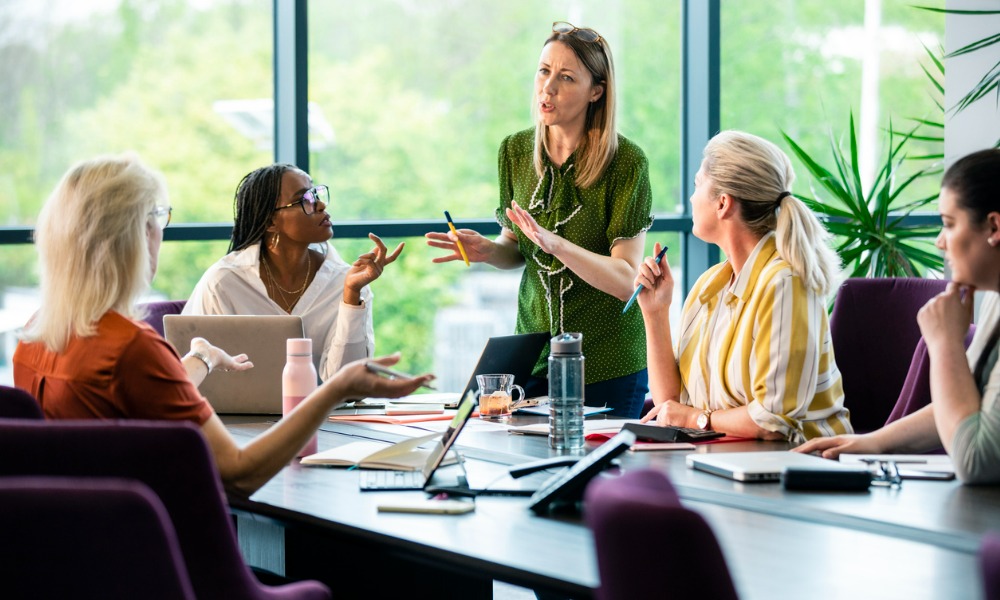 Organizations across the world are facing "historic challenges," but there are nine trends expected to hit HR leaders head-on this, according to Gartner.
"HR leaders have faced an increasingly unpredictable environment amid many organizations mandating a return to office, permanently higher turnover, and burnt-out employees," said Emily Rose McRae, senior director in the Gartner HR practice.
"This year's predictions highlight the aspects of work that HR leaders must prioritize over the next 12 months."
"Quiet hiring" will create new avenues to snag in-demand talent: Quiet hiring has been defined as the practice of acquiring new skills and capabilities without acquiring new full-time employees. "Progressive HR leaders" will take this approach this year, according to Gartner, amid a heated labour market that is expected to be more competitive.
Hybrid flexibility will reach frontline workers: Frontline workers will have more control over their schedules, have more paid leave, and more stability in work schedules this year, according to Gartner. It comes as many organizations implemented return-to-office schemes for staff who could work remotely in the name of "fairness."
"In 2023, smart organizations will stop limiting flexibility in the name of fairness and will pursue formal strategies for more flexibility for the frontline workforce," Gartner said.
Managers will be sandwiched by leader and employee expectations: The increasing pressure faced by managers will be noticed and addressed by HR leaders this year by providing and expanding training and clarifying manager priorities, according to Gartner.
This comes as managers today struggle from balancing the implementation of corporate strategy and providing the sense of purpose, flexibility, and career opportunities for employees, said Peter Aykens, Gartner HR practice's chief of research.
Pursuit of non-traditional candidates will expand talent pipelines: This 2023 will see HR leaders loosening their formal education and experience requirements in job postings in the face of candidates opting for "non-linear career paths," according to Gartner.
"To fill critical roles in 2023, organizations will need to become more comfortable assessing candidates solely on their ability to perform in the role, rather than their credentials and prior experience," it said in a media release.
Healing pandemic trauma will open a path to more sustainable performance: HR leaders are expected to shift from offering rest as a recovery solution and instead support employees with "proactive rest" to maintain their emotional resilience and performance after facing challenges brought about by the pandemic, according to Gartner.
Organizations will drive DEI forward amid growing pushback: Managers and will be equipped with tools and strategies to address the pushback received by organizations on their DEI efforts, according to Gartner. This pushback can reduce engagement, inclusion, and trust in the workplace, it noted, adding that this needs to be addressed early before it becomes more disruptive in the workplace.
As organizations get more personal with employee support, it will create new data risks: The rise of AI use in the workplace will lead to the development of an employee data bill of rights, Gartner predicted. This will provide transparency of employers' use of AI in the workplace and will give employees the option to withdraw from such practices.
Concerns around AI will lead to increased transparency in recruiting tech: Organizations using AI and machine learning in the recruitment process will also "face pressure to get ahead of new regulations and be more transparent on how they are using AI," according to Gartner, as ethical implications of using AI in the workplace emerge.
Gen Z skills gaps will reveal workforce-wide erosion of social skills: The arrival of Gen Zs in the workforce will also bring about challenges for employers, according to Gartner, given that their introduction in the workforce was under remote or hybrid work.
"Rather than forcing employees back to in-person work to establish connections, leaders need to build intentional connections among employees across geographic – and generational – boundaries," said Gartner.
These trends will make an "exciting opportunity for organizations to differentiate themselves as employers of choice," said Gartner in a separate article.
"Organizations face historic challenges with a competitive talent landscape, an exhausted workforce, and pressure to control costs," Gartner said. "In 2023, executives must get savvy to snag in-demand talent, focus on employee mental health and confront data ethics in new HR technology."