The war for talent is an ongoing and frustrating challenge for HR leaders trying to find candidates with the skills they need to keep ahead of the competition. HRDC sat down with Emma Hunt, head of talent at Looka, who offered some compelling advice for ambitious HR professionals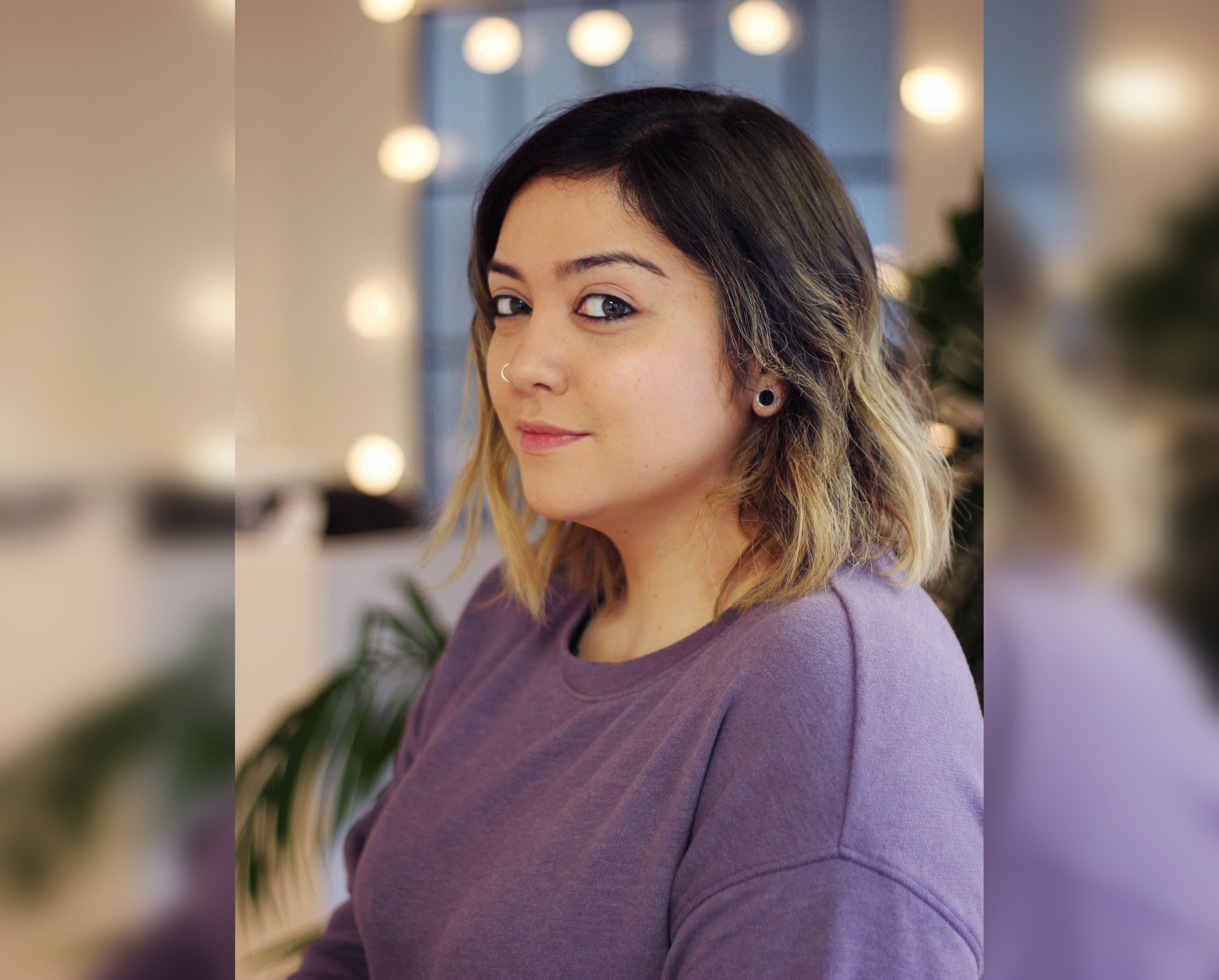 HRDC: How did you start your career in HR?
Emma Hunt: Accidentally! I started off in recruitment after a recruitment agent friend found out I was working a sales job on 100% commission six days a week and thought I'd be great working with clients. Then, seven years later, I started at a company in talent acquisition and accidentally became HR. I had to adapt and learn quickly – but now I can step into both worlds very easily.
HRDC: Are there any challenges that stand out from your time in HR?
EH: There are so many. I've been fortunate enough to be presented with many challenges in my roles over the years. A more recent one involved having to oversee the whole spectrum of talent and bring that in from scratch. This has included everything from benefits to learning and development, policies, performance reviews, employee relations, recruitment, and the rest in between.
I'm not from Canada, so I had to accelerate my knowledge of Canadian law and policies very quickly. Thankfully, publications like HRDC, HRdownloads, Slack groups, going to HR events and the trusty Ministry of Labour site equipped me to do so.
HRDC: What's your role at Looka?
EH: I'm the head of talent, so I'm basically responsible for all of the above. I brought in an HR and recruitment function from scratch in our early days in a co-working space. Now we have 45 employees in a beautiful two-storey office to ourselves.
A main focus over the past two years has been recruitment. We're a funded startup, and growth in the tech space is competitive, so we have an in-house sourcing and headhunting function. The rest of my time is split across everything in the HR and culture spectrum.
HRDC: How do you keep such a high retention rate at Looka?
EH: We pay attention to our people. Our managers are at the forefront of checking in on their teams, and in the talent function we're solving any people issues and taking feedback to the founders to help support any changes that need to be made. We've also worked very hard to foster an inclusive and diverse environment and team.
HRDC: What's the secret to a killer recruitment strategy?
EH: Having a strong direct sourcing strategy and knowing where to go to find potential candidates is essential. Whether you're recruiting developers or designers, you need to enter those communities in order to find the best talent. That could be via entering Facebook groups or Twitter forums – just really utilizing the internet in a niche way to find these people. I'd also highly recommend getting yourself to industry events.
Social media is great for resourcing. I'm a massive advocate for it, having utilized it a lot over the years. I think in the digital age, when you've got everything at your fingertips, there's no excuse for not having an online presence. Recruiting in this age, you really have to protect your brand. When you think about sites such as Glassdoor, you should never just ignore negative reviews – you should address them. If your company is giving candidates a bad experience during the recruitment process, people are more likely to talk about that online.
HRDC: What HR trends do you see coming to fruition in 2020?
EH: As AI continues to be a hot topic in HR tech, I'm sure there will be companies that will be coming out of stealth mode with machine learning or bot solutions across hiring, policies, onboarding and diversity/ inclusion/belonging.
We're starting to see some startups now throw in the words AI for their HR tech products; however, not many are truly doing AI, particularly in the deep learning space. As an understanding of AI and deep learning progresses – particularly since last year, we've seen a lot of investment in AI products – I think we're going to see some interesting new HR tech solutions pop up in 2020.
The other trend I see is the rise of learning and development platforms that are providing more diverse ways of learning; for example, platforms that deliver training that doesn't require a trainer to be there in person and is delivered through interactive video. At Looka, we recently tried this format; we connected to the training with our phones, as it required answers/audience participation.
Additionally, gamification has been around for a while, but there are more learning products coming up in that space. Recently I tried out one for learning how to source hires and another for technical recruiters to learn about development frameworks. People learn in different ways, and HR tech in that area is recognizing that.
I'm also seeing, particularly in tech, that more and more people we're approaching are looking for remote work only. This is often discussed as the future of work, and I do think companies will have to adapt. We're seeing more collaboration tools being launched to make remote work easier for the company and employees. As remote work becomes more popular, we'll see tech coming out to assist in managing remote employees and having them still contribute to teams and culture.
HRDC: What's your advice for someone looking to be a leader in HR?
EH: Advocate for your people. You're in a unique role in which you can actively help make change. This means equal salaries, creating a safe space, moving along progression, etc. That's what will make you stand out in the HR space.