With health care costs spiraling, Marie-Eve Bali of L'Enterprise 360 outlines what HR can do to ease the burden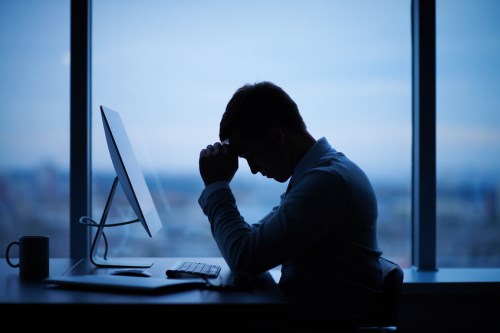 Canada spent approximately $228 billion on health care in 2016. That's 11.1 per cent of Canada's entire GDP and $6,299 for every Canadian resident.
1
The majority of highly stressed workers (62%) identified work as their main source of stress.
1 in 4 Canadian workers described their day-to-day lives as highly stressful. Almost 3,7 million working adults went through a regular day feeling a high level of stress.
2
Stress can be broadly defined as the negative reaction people have to aspects of their environment as they perceive it. When we are stressed, or under the influence of stress, we are less likely to behave in the rational way we do when we are calm.
'Workplace stress' then is the harmful physical and emotional responses that can happen when there is a conflict between job demands on the employee and the amount of control an employee has over meeting these demands.
An abundance of the chemical cortisol, the root of stress, can cause major damage to the body and the mind.
Stress in the workplace impacts on both employees and employers alike.
Overall health issues such as inflammation, increased blood pressure, cholesterol and fatty acids, immune and allergic response systems, and so on, present unique challenges to employers.
These health problems often translate into medical claims. Employers can save money by having a low stress environment that focuses on having happy, healthy and productive employees.
Mostly, it is important for HR managers to stay mindful of all these factors and encourage positive behaviour changes to help manage health cost. It is undeniable that providing health benefits is an important tool for building a competitive workforce, and to attract, retain and motivate employees but because of the long-term trend of rising health care costs and slow economic growth, employers are reassessing and redefining their roles as providers and subsidizers of their employees' health care benefits.
Many employers are integrating a pay-for-performance philosophy into their health benefits programs, and they are generally motivating employees to shoulder more responsibility for maintaining and improving their health and for contributing to the costs of their health coverage.
Developing a robust employee wellness program is the most effective approach that aims at containing health costs over the long run. It also encourages employees to be more responsible for their own physical and mental health, as well as their health care decisions.
Health care consumerism refers to efforts to persuade employees to make healthful choices in daily living and providing tools and education to help ensure that when employees use health care, they are aware of its costs and thus have an incentive to reduce those costs whenever possible.
Increasingly, employers' efforts to manage their health care costs are focused on getting employees to become better health care consumers.
At work such a strategy is tied to health plan design, incentives, an effective communication strategy and enabling plan participants to engage in healthful behaviors.
As much as 70 percent of health care spending can be attributed to behavioral and lifestyle choices. Year-round incentives at work, such as physical activities, quiet rooms, social outdoor activities and healthy menu options, are some great employee programs to promote and engage everyone into healthier behaviours.
Numerous studies have indicated that employers can contain or even reduce health care costs by implementing such wellness programs.
Finally, for wellness programs to be effective, employees must know about and participate in the offerings. Fine-tuning an organization's communication about benefits can pay big dividends in getting employees involved in wellness initiatives.
Employers that offers health and wellness incentives at work could see their workforce 2 times less absent and about 9 times more productive.
1
. According to the Canadian Institute for Health Information (CIHI)
2
. According to the General Social Survey (GSS)
Marie-Eve Bali
Associate co-founder. Manager of strategic operations for health and wellness incentives at work.

WWW.LENTREPRISE360.COM


[email protected]