Schneider Electric's VP HR on how to build a new reality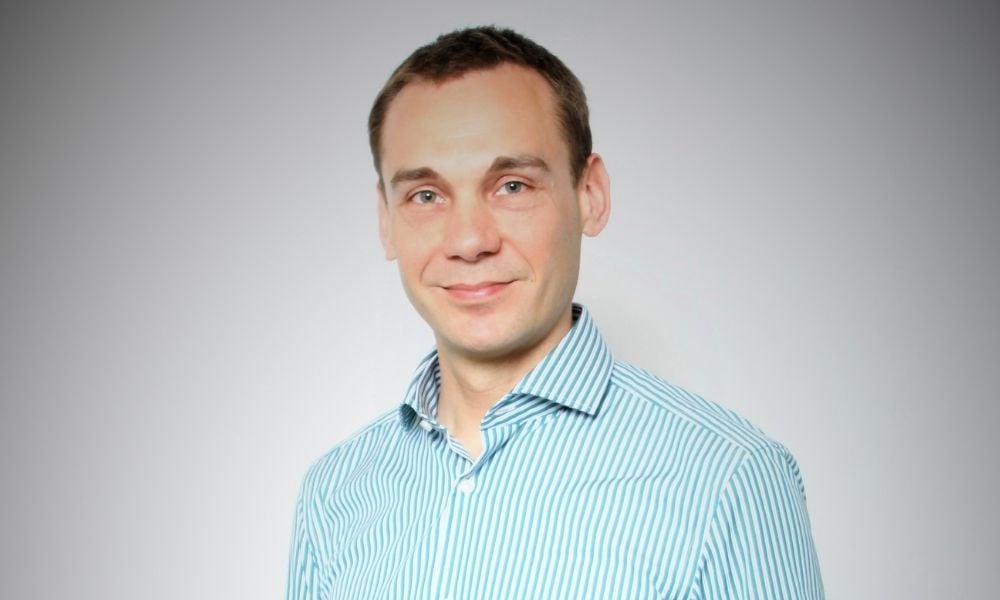 There's no denying the nature of work has shifted significantly since the onset of COVID-19 more than one year ago. Across Canada, organizations and workers encountered unexpected challenges as they faced both a health crisis and an economic crisis. Discussions about the possibilities of working from home became the only viable option for many Canadians – and for the majority, this became reality within a few short hours.
Businesses demonstrated engagement, resiliency, compassion, and agility to face the crisis and adjust to the new normal, all while prioritizing the health and safety of their employees.
As we look to the future, it is critical companies continue to ask themselves the tough questions and be open to trying new strategies and shifting course as required. How do we evolve the employee experience to protect our people? How can we build corporate culture for employees who have never met? How can we continue to foster collaboration, both remotely and in-person? These are just some of the questions that come to mind.
It goes without saying that this year has been a learning experience for us all—below are my key takeaways on how businesses can drive the best employee experience in these unsteady waters.
The evolving role of HR
HR has become an increasingly important function during this pandemic. HR leaders have been forced to rethink their approach on how they foster a compelling employee work experience and positive culture in a remote world.
One unique challenge is getting remote onboarding right. The emergence of virtual onboarding for new hires prompted the acceleration of HR adopting new digital technologies and developing resources. At Schneider Electric we adopted new tools to build a successful remote onboarding experience including new manager toolkits for managers and new hires to facilitate the onboarding of remote employees while generating their sense of belonging and connection to our company.
HR has been tasked with helping employees transition swiftly and smoothly into a new work environment that we never imagined or prepared for. But while businesses grapple with significant uncertainty brought on by the pandemic, one fact remains true: businesses must put employees first and HR is a core part of this.
Making health and wellness a priority
With thousands of Canadians transitioning to working remotely, full-time employees have experienced a disruption like never before. Being away from colleagues, friends and family can increase feelings of loneliness and isolation. Working from home can also mean some employees are experiencing longer working hours, contributing to exhaustion and burnout.
As we aim to provide a balanced employee experience, employers must find opportunities to lend health and wellness support to workers and foster collaboration in workplaces. Offering initiatives such as virtual yoga sessions, well-being town halls, nutrition workshops, and memberships to mindfulness and exercise platforms can help employees stay healthy and connected throughout these exceptional times. As companies move to more flexible approaches to work, employers should also consider how they can better support their employees in building an ergonomic and comfortable work environment at home. At Schneider Electric, we launched a furniture package program to support remote workers by providing a free home office package, which includes a standing desk with adjustable height, an ergonomic chair, and a monitor arm.
There are many resources and toolkits employers can explore to support employee physical and mental health. For instance, we enhanced our existing benefits for employees and launched an alternative working program to improve flexibility and support. We developed a paid time off purchase program and a recharge break program, which is a partially company subsidized sabbatical leave for up to three months.
To incentivize employees to take action towards improving their wellbeing, more organizations are also turning to reward programs like Virgin Pulse, where in exchange for making healthier decisions and habits, users can redeem their reward points for fitness devices, yoga mats, and more.
With home becoming the workplace for many people, it is important to consider the mental health consequences that can come with working remotely. In a time of uncertainty and increased isolation, workplace mental health must be a priority for employers.
Uncertainty calls for flexibility
The last year has been tough but it has shown us, and highlighted even more, the importance of being agile and empathetic in this new world. Businesses must adapt to a new normal—one that is highly flexible with a reliance on digital tools, in a context where extra focus on employee well-being is critical.
Many employees are living a new day-to-day, very different from their routine. Keeping a culture of continuous listening through regular employee engagement surveys is critical to drive actions to improve the employee experience. By doing a pulse check on how employees feel about return-to-workplace plans, the digital workplace experience, and the importance of work-life balance, organizations can make informed decisions on how they go about offering flexible and supportive programs that meets the needs of employees.
As we monitor the evolution of COVID-19 and hopefully return progressively to normal, many companies will continue the deployment of a hybrid work model, allowing employees to work from the office and work from home. By offering flexible hours and remote-work arrangements organizations can foster a culture of agility, trust, empowerment, and accountability.
The last year has been tough but it has shown us, and highlighted even more, the importance of how we adopt digital technologies and how connectivity has changed the way we all live and work. New ways of organizing workforces have emerged. New capabilities are being developed to maximize the human-to-digital intersection. Employers must reflect and respond to the reality and challenges of work now and the future. By leading with a people-first strategy, employers can continue to deliver a best-in-class overall employee experience!
Thierry Miras is Vice-President of Human Resource at Schneider Electric, a global leader in energy management and automation. In 2020, Schneider Electric was recognized as one of Canada's Most Admired™ Corporate Cultures of 2020 – Enterprise.