It's a common mistake which undermines employee engagement and workplace optimism – so here's how to spot it.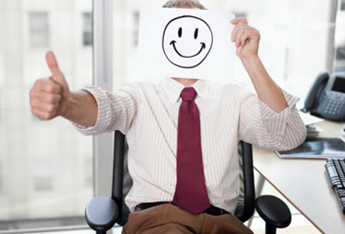 Few leaders would intentionally surround themselves with yes men but one industry expert claims it's a common mistake which many inadvertently make – so how can you be sure you haven't?

"One of the things that is pretty common is leaders develop a bias for people – employees or colleagues or management – who like to tell them what they're doing well," says Shawn Murphy, who recently penned 'The Optimistic Workplace.'

According to Murphy, workplace optimism not only drives engagement and productivity but also improves employee health and wellbeing – but it's seriously undermined when leaders surround themselves with sycophants.

"If we are constantly being surrounded by yes men and not getting constructive feedback, we start to get this bias perspective that everything is okay in the organisation or in the team and that will prevent any criticism or critical feedback from getting to the leader," says Murphy.

"Then, if there's something the leader is doing which is having a negative impact on morale, engagement or satisfaction, that's going to create a barrier to creating workplace optimism."

For leaders who are eager to ensure they don't isolate themselves from the hard-to-hear truth, Murphy suggestions actively stepping outside their standard group.

"Avoid the usual suspects," he urges. "Instead of going to the same people you normally go to, go to the people that you don't typically hear from and ask what they're thinking or tell them what you're thinking ask if they can poke holes in your logic."

Murphy also suggests building up a network of informal advisors who HR professionals or leaders can approach to make sure they've truly got their finger on the pulse.