Diversity champion reflects on 40 years with the bank after receiving lifetime achievement award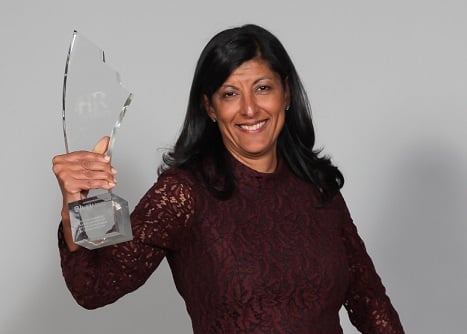 When Zabeen Hirji shifted into RBC's HR department in 1997, she says she only expected to be there for a few years.

Twenty years on, she's now recognized as one of the industry's leading champions of diversity and inclusion, and credited with driving the bank's focus on human capital management, which has made it an award-winning employer.

Hirji will retire from RBC in October after a 40-year career that began as a teller, before moving into senior leadership, with the past 10 years spent as the bank's global chief human resources officer.

She received the Ivey Business School Award for Lifetime Achievement in the HR Industry at Thursday's HR Awards.

Accepting her award, Hirji told 600 attendees that when she moved into HR, she only expected to be there a brief time but discovered her "sweet spot", where she could help staff thrive, and, in turn, drive customer value and business growth.

"This is a very exciting time to be in HR," she said.

"I must admit, I'm a bit envious of the next generation of HR leaders, because you have even more opportunities to reimagine HR, to make an impact, to help your organizations and your people win."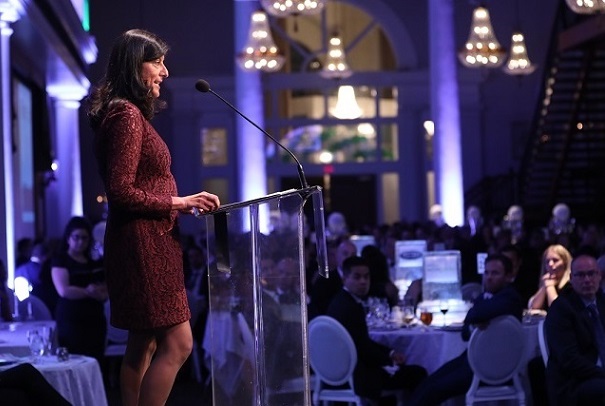 Hirji told HRD the award was "a great way for me to cap my 40-year career at RBC, and 20 years in human resources".

"In many ways, it's a way for me to also recognize my team, people that I work with now and worked with before, that are really a part of the award, they share the award with me, so it's somewhat emotional."

Hirji said she was happy to see organizations increasingly recognizing their staff's efforts and achievements, and believed that would be the future of HR's endeavours.

"At the end of the day, it's our people that serve our customers, our people are our brand, our people are what make the difference.

"While a lot of companies have been saying 'our people are our biggest asset' for a long time, I think we're at a place today where everyone really believes that and is taking steps to really look to see what they can do to build better employee experiences, to build environments where we're able to attract the best and then bring the best out of them."

Hirji, who last year received the Meritorious Service Medal for her diversity and inclusion work, also emphasized the importance of businesses and HR embracing difference.

"Diversity and inclusion is about human capital strategy. It's about getting the best talent, then helping them be their best selves, and that really is the gateway to innovation," she told those gathered for the gala event.

"This requires inclusive leadership practices, and that's because, the way I like to think about it is, diversity is a fact, inclusion is a choice. What are the choices you are all going to make every day to build that inclusive environment?"

Hirji also shared three learnings for other HR professionals, to help them reach their potential:
Invest in relationships at every stage of your career: "When you do, you learn, you figure out how to do things better, faster, and you grow as a professional, as a leader, and as a person. And being reciprocal: one of the things that was really important to me was always thinking about 'what am I doing to give back to the person that is helping me, that I'm building that relationship with?'."
Be curious: "Ask questions, look outside your area, your company, your industry, your region for ideas. Learn from anyone and anywhere."
Be bold. Be bolder: "Actively be looking to take risks, push yourself outside your comfort zone. Don't be afraid to experiment or to fail. Other parts of organizations take risks in pursuit of progress all the time. Why not HR?"

Related stories:​​​​​​​
Is HR fulfilling its diversity and inclusion role?
Why are companies' gender equality efforts failing?


Want the latest HR news direct to your inbox? Sign up for HRD Canada's daily newsletter.