World Wrestling Entertainment accused of intentionally classifying wrestlers as 'independent contractors' to avoid liability.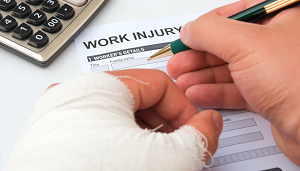 World Wrestling Entertainment (WWE) was sued by over 50 former wrestlers on Monday, who claim that they suffered neurological injuries due to participating in WWE fights.
The lawsuit alleges that WWE and its chairman Vince McMahon intentionally classified wrestlers as 'independent contractors' rather than employees to avoid liability under worker protection laws.
The complaint accused WWE of "[Placing] corporate gain over its wrestlers' health, safety, and financial security, choosing to leave the plaintiffs severely injured and with no recourse to treat their damaged minds and bodies,"
The Guardian
reports.
The plaintiffs, who include both male and female wrestlers who have performed with WWE and its predecessors since the 1970s, also accused the company of concealing the risks of chronic traumatic encephalopathy, a degenerative brain disease, and other brain injuries attributable to wrestling.
A lawyer for the plaintiffs, Konstantine Kyros, said in an email that WWE's 'exploitative business model' prevented his clients from learning their rights under laws such as the federal Occupational Safety and Health Act,
The Guardian
reports.
The lawsuit, filed at the federal court in New Haven, Connecticut, seeks compensatory and punitive damages from the Connecticut-based company, as well as improved medical monitoring.
According to the complaint, plaintiffs have suffered from a range of cognitive difficulties including headaches, dizziness and memory loss, and some have experience confusion, depression and mood swings.
One of the plaintiffs has also been diagnosed with Parkinsons disease, according to the papers.
WWE said in a statement that they were "confident" the lawsuit would be dismissed, after two earlier lawsuits from the same lawyer "suffered the same fate".
The company has been successful in having other lawsuits dismissed which had accused it of deliberately hiding the risks of head trauma from wrestling.
For all the latest HR news and info straight to your inbox, subscribe
here
.
More like this:
Are female leaders facing a 'glass cliff'?
Government plagued by endemic payroll problem
Elton John settles sexual harassment case with former employee