What are they and do you need to conduct one? Here, a leading employment lawyer has the answers.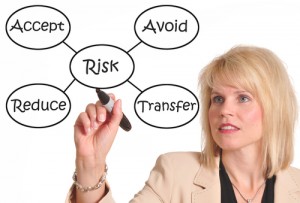 Studies show that only a fraction of workplace issues, including harassment, are ever reported to employers – so how can HR professionals solve an invisible problem they don't even know exists?
Janice Rubin, co-founder of Toronto law firm
Rubin Thomlinson
, says workplace assessments can be an invaluable tool to identifying inappropriate behaviour before it becomes a legal issue. Here, she explains exactly what they are and why HR professionals should adopt them.
What is a workplace assessment and what role does it play in preventing or identifying harassment?
A workplace assessment is a process in which the employer takes the temperature of a workplace or workplace, and is used to determine if there are any underlying issues or problems that it should know about. In contrast to a workplace investigation, which is conducted in response to a complaint by a known individual, an assessment is generally a proactive process. Things that prompt an assessment may be persistent rumours of problems within a work group, high churn of members of a department, and anonymous complaints.
Should all organizations conduct a workplace assessment? If not, how can HR professionals identify the need for a review?
Not all organizations need to do this, but in our view, it should be in the toolkit of HR professionals. In addition to the prompts identified above, HR professionals should be alive to departments or groups in which there have been many formal complaints, groups that are under stress or in transition, as well as frequent anonymous complaints. These events are often indicative or the presence of problematic behaviour and absent a formal complaint, this behaviour may have gone undetected by the employer.
How can HR professionals carry out an effective workplace assessment?
There is no one size sits all here. However, generally, an effective assessment will involve some form of survey, augmented by in person interviews either in a group or one of one. Interviews can be conducted on the basis of people who come forward on their own initiative, and rounded out by interviews with individuals who the assessor identifies. This might also be supplemented by a review of documents – i.e. workplace investigation reports from the work group in question, existing exit interviews and any other "meta data" that exists about the group.