A leading figure in the field of addiction says employers are far more likely to support male workers – and it needs to change.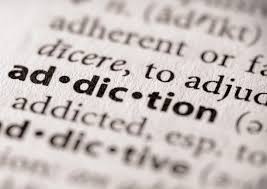 Regardless of age, race, ability, socio-economic class or sexual orientation, addiction simply does not discriminate – but what about when it comes to gender? Well, according to one industry expert, the disease isn't biased but some employers certainly are.

Rebecca Flood is the CEO of New Directions for Women – a rehabilitation centre based in California. She told HRM that women often get a raw deal when it comes to recovery because they typically receive less support from their employers.

"Worldwide, women are still paid less than men for a similar job so men are seen as needing to get the help because they're in more powerful jobs," explained Flood.

According to Flood, many employers are preoccupied with supporting their top earners – who are disproportionately male – and sometimes neglect female employees who are perceived as more easily replaceable because they're on a lower salary.

Flood also says women are less likely to approach their employer for help because of the stigma surrounding addiction and the false perception that it's a disease which largely affects men.

"The stigma is just much greater attached to women so they're even more fearful and more resistant to get help than men are," she explained.

"Through the years, it's been much more acceptable for men to go to bars, men to hang out, smoke cigars and drink after dinner – that's just been true through the decades of what's expected of men versus what's expected of women.

"It's almost as though men get together to talk politics and business in the evening and it's anticipated that alcohol will be a part of that mix whereas women are supposed to be at home taking care of their kids.

"Through the evolution of women coming into the workforce and coming into management, I think some of that has changed but how we perceive a woman who's in a bar at 1 o'clock in the morning versus how we perceive a man who's in a bar at 1 o'clock in the morning, two visuals come to mind and they're very different."

Now, Flood says employers have a responsibility to offer just as much support to their female employees – and it starts by creating an environment where everyone, regardless of gender, pay packet or corporate position, feels comfortable coming forward.

"When anybody knows that their workplace is going to support their struggles to a certain extent – whether or not that's a family member dying or a co-worker struggling with addiction – they then feel more comfortable in coming forward with what's going on in their lives and knowing that they're going to get the support they need which in turn to a corporation gives them great commitment from their employees and employees come to work feeling better about themselves, and better about their employer and therefore become more productive and valuable," she told HRM.