Former stockbroker Jordan Belfort has been linked to a training organization accused of a "tick and flick" approach towards awarding qualifications.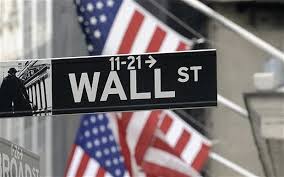 A training organization linked to Jordan Belfort (aka the Wolf of Wall Street) has been accused of offering qualifications without training.
Belfort is consulting for the Australian company and reportedly received the equivalent of CA$17 million of taxpayers' money in the last financial year.
The Australian current affairs television show
60 minutes
revealed that Face to Face Training Services was using high pressure tactics to recruit students, in addition to handing out qualifications based on an easy "tick and flick" approach.
This included one trainee, Dave Blake, who claimed to be certified to drive a 30-tonne excavator, yet had never actually been inside one.
One former FTF employee, Donna Hedley, said the approach involved the trainer going to the site and simply speaking to the trainee.
"And whatever the person says is marked off as legitimate. And then it's, 'Thank you, goodbye' And that person receives a qualification," Hedley was quoted as saying by Fairfax Media.
Hedley also accused FTF CEO Paul Conquest of ordering her and other salespeople to falsify receipts in relation to a mandatory training fee students were supposed to pay.
She claimed trainers were supposed to pay a $20 or $40 fee, which was reported to the government as paid when it actually wasn't.
In response, a FTF spokeswoman said the organisation would investigate the reports, and that substandard training was intolerable.
"The company does not promote, condone or endorse aggressive selling techniques," she said.
"It has scripted, trained communications for its sales team that have been quality reviewed and approved."
"In contrast to the
60 Minutes
story, Face to Face Training Services promotes a soft sales approach."
She added that Belfort is currently on the verge of developing a variety of sales and entrepreneurial training programs to sell online.
"Mr Belfort is paid for his consulting services by Face to Face Training Services and he will receive a licence fee for relevant material used in the courses that he has helped develop," she said.
More like this:
Are your annoying employees actually CIA spies?
Employment law: Does the three strikes rule really apply?
Should HRD have resigned over solicitation charge?