Experts are concerned the tragedy will further demonize employees with mental health problems – it's HR's job to make sure that doesn't happen.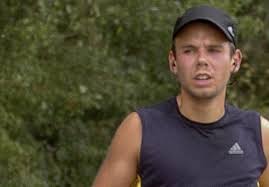 Germanwings co-pilot Andreas Lubitz appears to have suffered from a serious psychological illness and experts are saying we're now at risk of further demonizing workers with mental health problems – so how can HR stop that from happening?
Louise Bradley, president and CEO of the Mental Health Commission of Canada, says Canadian employers have long battled with stigma surrounding mental health. She told
HRM
that the MHCC's mission is to eliminate the concept altogether and make it easier for employees to ask for help.
"After over 30 years being in the mental health field, I know that every single one of us has a personal story – whether it's about ourselves or someone we know – but we're still very reluctant to talk about mental health issues and illness," said Bradley.
It falls to HR managers to make sure employees have the support they need to stay safe – both physically and psychologically – in the workplace.
"If I had a back problem I'd go to my employer and ask for an ergonomic assessment because there are certain accommodation practices in place," explains Bradley – but that isn't always the case when it comes to mental health. Too often, employees don't know who, or how, to ask for help.
"It's very important for managers to provide education to employees so they know what to do when they're in need," urged Bradley.
Mental health first aid
But education shouldn't just be offered to those suffering from a mental illness, says Bradley – all employees should be trained to spot the signs and symptoms of certain conditions as well being coached on how to help.
"Time and time again I've heard people say 'I would have offered help if I'd known a little bit about the problem and what to do,'" says Bradley. Mental Health first aid not only empowers employees to be able to do that, it demystifies mental illness and helps people perceive it in the same way the perceive physical illnesses.
"You would never go out in a construction site and see someone without a hard hat," says Bradley. Every employee knows the basics in physical health and safety as well as physical first aid – the same should be able to be said for mental health.
"The more we learn how to deal with these situations, the more we can help reduce the stigma surrounding mental health," she added.
More like this:
Germanwings crash – employee burnout to blame?
Is it time to define "excessive overtime"?
Why HR needs to actively address big life changes