It seems Canadian businesses have a tough year ahead as one Bank of Canada survey predicts hiring and investment will hit a seven-year low.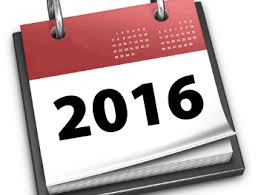 It appears Canadian businesses will face a tough year in 2016 as the Bank of Canada reveals hiring and investment intentions have hit a seven-year low.
"The negative effects of the oil price shock are increasingly spreading beyond the energy-producing regions and sectors," the major lender explained it its quarterly report released yesterday.
Low prices for oil and many other commodities "pose significant challenges for many businesses," it added.
Based on interviews conducted between mid-November and early December, the survey reveals that – for the first time since 2009 – more businesses expect to invest less in the coming year than they did the previous.
Already, top industry commentators are considering the possibility of a recession.
"The Bank of Canada's fourth-quarter update on business intentions suggests that the economy is slipping back into recession, with shrinking investment soon to be accompanied by a downturn in employment," David Madani at Capital Economics said.
"The further slump in prices of oil and other commodities since that survey was conducted only reinforces our concern," he added. "At this stage, we would bet on a rate cut from the Bank later this month."
Worryingly, the survey also revealed that many companies are anticipating lay-offs with plans to cut employees "widespread."
More like this:
Changes to compassionate care – what you need to know
What to do with a line manager who won't listen
A recipe for employee engagement