Your boss will be expecting you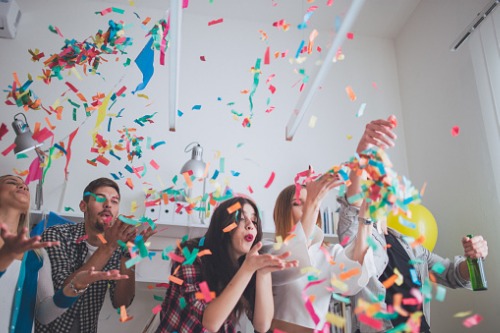 Whether it's an office party or a charitable event, holiday festivities are in place for companies across Canada, according to 93% of senior managers surveyed by staffing firm OfficeTeam.
This year, 25% of organisations will be spending more on their year-end celebrations, with nearly three in five offices even renting a special venue for their party. Some teams (42%) also plan to host on-site holiday celebrations, such as an in-office brunch or luncheon.
Other seasonal activities include donation drives and volunteering for 27% and informal gift exchanges for 26% of respondents, OfficeTeam found.
Apart from the actual parties, two in five companies will also be shelling out money for decorations to get workers in the holiday spirit.
Ditching the office party?
With an often hectic schedule at the close of the year, should busy staff skip the annual festivities? For 67% of managers, there's an unwritten rule that employees should make an appearance.
"Holiday events are a perfect opportunity for organisations to recognise their employees' accomplishments throughout the year and give them something to look forward to," said Koula Vasilopoulos, district president for OfficeTeam.
"Celebrations don't need to be extravagant or elaborate to get workers in the festive spirit. Events that include a charitable focus and involve staff in the planning process can be meaningful and inspire team camaraderie."