Which companies offer the best perks for experienced staff?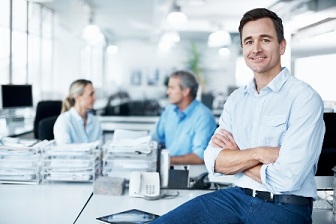 Companies that nurture experienced staff will know how to develop exceptional new hires, according to the year's "Top Employers for Canadians over 40".
"There's a common denominator among employers that have been successful in creating exceptional workplaces," said Richard Yerema, managing editor of Canada's Top 100 Employers.
"Employers that understand how to retain and attract experienced staff become the places where exceptional employees from other organizations want to work."
The recognition highlights companies that offer programs and benefits of interest to staff aged 40 years and older:
Active recruitment programs for employees over 40
Long-term savings
Health benefits for retirees
Support programs, succession planning, and phased-in work options
Social activities for retirees
CIBC, for example, helps younger employees save for the future while preparing older workers for retirement with phased-in work options. The company's Retiree Advisory Committee also represents retirees' views and inputs on policies.
Hatch in Mississauga, on the other hand, helps employees with a defined contribution pension plan. The company also gives workers a share in the company's success through profit-sharing.
Meanwhile, at Desjardins, retirees continue to enjoy lifelong health benefits.
"Families that take the time to attend to the needs of their oldest members are almost always good at taking care of their newest ones," said Anthony Meehan, publisher of Mediacorp and one of the organisers of Top Employers.
Here's the full list of winners:
Agriculture Financial Services Corporation / AFSC
BASF Canada
Canada Revenue Agency
CIBC
Desjardins Group / Mouvement des caisses Desjardins
Hatch
National Energy Board
TD Bank Group
University of Toronto
Yukon, Government of