The HRD of a top architecture firm says ditching a traditional approach can drive business results and do wonders for your workforce.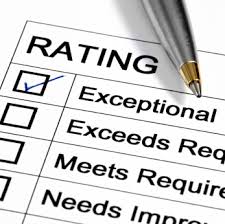 Employee ratings are a well-established tradition in many workplaces but there's a growing body of evidence to suggest the strategy is harmful rather than helpful – so what's the best alternative?
Industry expert Tania Oppedisano thinks she's found the answer. As the national HR director for design and architecture firm DIALOG – one of Canada's top 100 employers – Oppedisano recently spearheaded a campaign to scrap employee ratings in favour of a future-focused approach.
"We'd always had a performance review process once a year and everyone was rated on one to five and I knew nobody liked it, including myself, because I'd been on both sides of it," says Oppedisano.
"I figured we could really incorporate the concept of development through our performance program, focusing on development conversations for the future rather than past performance."
The firm's age-old paper ratings have now been replaced by an online system which lets employees schedule time with a coach – something which Oppedisano says is empowering them to take control of their own professional development.
"We've changed the conversation – it used to be reviewer and now they're called development coaches," says Oppedisano. "We ask what worked well for them and what didn't work well for them in the previous year then take that conversation and create goals to help work on those areas."
By doing it this way, Oppedisano says the conversation is focussed forward which means managers can't rely on it to deal with performance issues and employees feel like they're benefiting from the conversation, rather than just receiving criticism.
"What I tried to do was separate performance issue conversations out of the equation because then it really drives managers to deal with performance issues when they arise, rather than once a year," explains Oppedisano.
Already, she says the new approach is having a positive impact in the workplace.
"Everybody's saying it's such a great conversation now, they feel like they have a plan because essentially they walk away with an individual development plan and employees have taken really well to it."
Related stories:
Early interactions crucial for new recruits
Study links employee health to organizational change
How to create a fairer mentorship program