Worried about US visa rules, foreign talent looking further north – but will their interest last?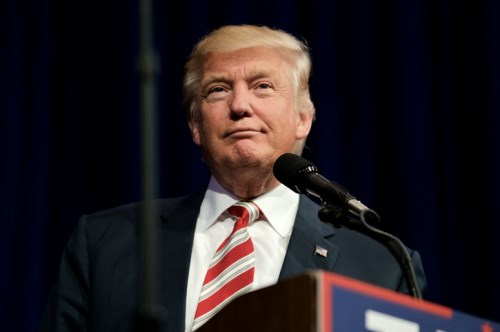 Tougher immigration rules in the US could be a blessing for recruiters here, with many tech workers now considering a move to Canada.
Data from talent marketplace
Hired
suggests US President Donald Trump's plans to reform the H-1B (foreign worker) visa system have seen a drop in interest in US companies hiring from overseas, and more tech talent looking to leave the US.
Hired, which has flipped hiring on its head by giving recruiters the opportunity to compete for talent, surveyed 362 candidates, as well as analyzing data from 175,000 interview requests involving its 10,000 participating companies and 1.5 million jobseekers
Its data shows a 60 percent drop in US companies' requests to employ foreign tech workers between Q2 and Q4 of 2016, due to uncertainty over Trump's immigration plans, though the numbers had rebounded post-election.
However, 40 percent of tech workers said they were considering relocating elsewhere since the election, with Canada their top choice (32 percent of those considering a move), followed by Germany (12 percent), Asia (10 percent) and Australia (10 percent). Just six percent said the UK was their top choice, due to a fall in interest since the Brexit vote.
Meanwhile, sixty percent of tech workers said they believed Trump's administration would have a negative effect on the industry, and nearly a quarter said they were less likely to open a company in the US as a result.
Hired's chief executive Mehul Patel says it's good news for Canada overall.
"There is this long-term trend around the shortage of talent and understanding that a place like Canada has excellent talent, it always has … Companies are looking to go where the talent is and that'll make Canada attractive," he told HRD.
While there was an "acute" feeling of uncertainty about US immigration changes, Patel expected that to settle down "a little bit", similar to a rush of tech worker interest in moving to France after the Brexit vote.
"The worst part of the curve, if you will, is when there's uncertainty – you know change is coming but you don't know what it's going to be – because that's when everyone stops hiring," Patel says.
However, a massive shortfall in science, technology, engineering and mathematics (STEM) workers – expected to reach 1.1 million in the US by 2024 – could also be exacerbated by Trump's policies – in Canada's favour.
"You're seeing [countries like Canada and France] really open the door to tech start-ups and the innovation economy. All of that's going to lead to Canada being an attractive place to start a company and hire workers."
Related stories:
Tech firms take stand against travel ban
Why
tech
talent is choosing
Toronto
over the US
Want the latest HR news direct to your inbox? Sign up for HRD Canada's daily newsletter.