Thanks to the difference between men's and women's wages, Harriet Tubman would likely receive only $15.80 of the new $20 she is set to appear on.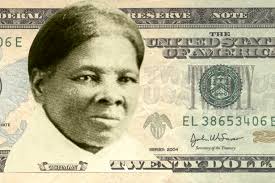 Although this was a great week for feminism in the US – with escaped slave and abolitionist leader Harriet Tubman to be immortalised on the new $20 note – there is still plenty of work to be done closing the gender pay gap worldwide.
"It's important to remember that women still bring home far fewer $20 bills than their male colleagues, no matter who is on its front," Angelina Chapin, editor at
The Huffington Post
wrote on
The Guardian
.
Current figures from the American Association of University Women (AAUW) say that women in the US are paid only 79% of what their male counterparts receive for doing the exact same job.
Globally, this disparity is even worse: the average woman earned $11k while the average man earned $21k in 2015, according to the
Global Gender Gap Report 2015
. This puts the figure closer to 53%.
"Though women hold the majority of undergraduate and graduate degrees – and make up half the [US population] – they are still woefully underrepresented in STEM jobs as well as in top business, law and politics positions," Chapin wrote.
The intricacies behind this pay difference mean it is difficult to introduce policy measures that promote equal pay, she added, saying that the introduction of the Equal Pay Act in 1963 failed to completely eliminate the more subtle forms of workplace discrimination.
"Whether [women] are told to 'be nicer' or sexually harassed by a colleague, there is no doubt that in corporate America, women are underpaid in part because they are taken less seriously than men."
Quite frequently, women take the blame for the pay gap for allegedly failing to negotiate their salaries or maintaining a less aggressive body language and demeanour, Chapin wrote.
Instead, the strongest explanation for the pay gap is that women require more workplace flexibility, Claudia Goldin, professor of economics at Harvard University told
The Guardian
.
It can be difficult for women to hold down jobs which require constant facetime with clients, she added.
"It's often the case that women will leave the very large law firms that put a lot of time demands on them and go to smaller firms or become corporate counsel", Goldin said of female lawyers. "They will go to small firms where the workload is somewhat different."
These jobs often come with lower pay than those at larger law firms, she added.
Even Donald Trump inadvertently conjured up images of the gender pay gap with his comments on Harriet Tubman – suggesting she be put on a lower denomination bill instead.
"I think Harriet Tubman is fantastic. I would love to… I would love to leave Andrew Jackson and see if we can maybe come up with another denomination. Maybe we do the $2 bill or we do another bill," he said in an interview on NBC's Today Show on Thursday (21 April).
More like this:
"Balancing career with family hurt like hell"
How to spot an office psychopath
Revealed: true cost of using Facebook at work