Allowing staff to choose when to work and when to take time off doesn't mean they'll abuse your leave policies, insists one corporate training expert.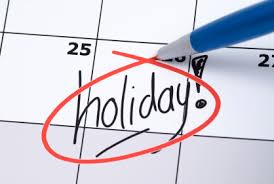 In 2004, Netflix began to allow employees to take as many holidays as they wished. This is a move which other firms should also take up, Travis Bradberry, co-writer of Emotional Intelligence 2.0 and co-founder of TalentSmart, wrote in a recent
Forbes
article.
Employees at Netflix, Bradberry said, have the flexibility to choose when they arrive at work, when to take days off and how long it will take to get jobs done.
"As far as I can tell, this hasn't hurt Netflix one bit. Since instituting the policy, it's grown its market cap to over US$51 billion."
Netflix has merged flexibility with accountability, he added, as staff are required to keep managers informed and perform at an exceptionally high level.
"Netflix employees have unlimited vacation because no one is tracking their time. Instead of micromanaging how people get their jobs done, the leadership focuses only on what matters – results," Bradberry said.
What the company found was that greater levels of autonomy led to a more responsible workplace culture where staff could be more focused without the distractions of rules.
The decision to shift to this more flexible leave package was sparked when a Netflix employee asked one important question:
"We don't track the time we spend working outside of the office – like emails we answer from home and the work we do at night and on weekends – so why do we track the time we spend off the job?"
Management couldn't refute that logic, Bradberry said. After all, the world has moved away from the industrial age – where people were required to work nine to five on the production line – to a participation economy where people are instead paid based on their results.
"Yet, when it comes to time off, we're still clinging to the vestiges of the industrial economy, where people were paid for the time they spent on the job."
This is something which demotivates staff, he said. When Netflix realised this, the firm updated its leave policy to be better aligned with the way work is done in the modern age.
However, one reason why most firms may not pursue this kind of approach is the feeling that workers might abuse the added flexibility. However, companies who have brought in unlimited leave have found the opposite to be true, Bradberry said.
"Freedom gives people such a strong sense of ownership and accountability that, like business owners, many end up taking no vacation at all."
Firms which are truly savvy know that having workaholic employees is not ideal, he added. They will thus encourage staff to take more time away from the office.
"Smart companies know that when employees take time off to recharge – especially when they have the freedom to take time when they need it – they come back even more creative and productive."
More like this:
$175K fine for workplace fatality
Human Rights Commission clears up gendered dress codes
County employees promised domestic violence training