Despite a few exceptions, more than half a million applicants will take a direct hit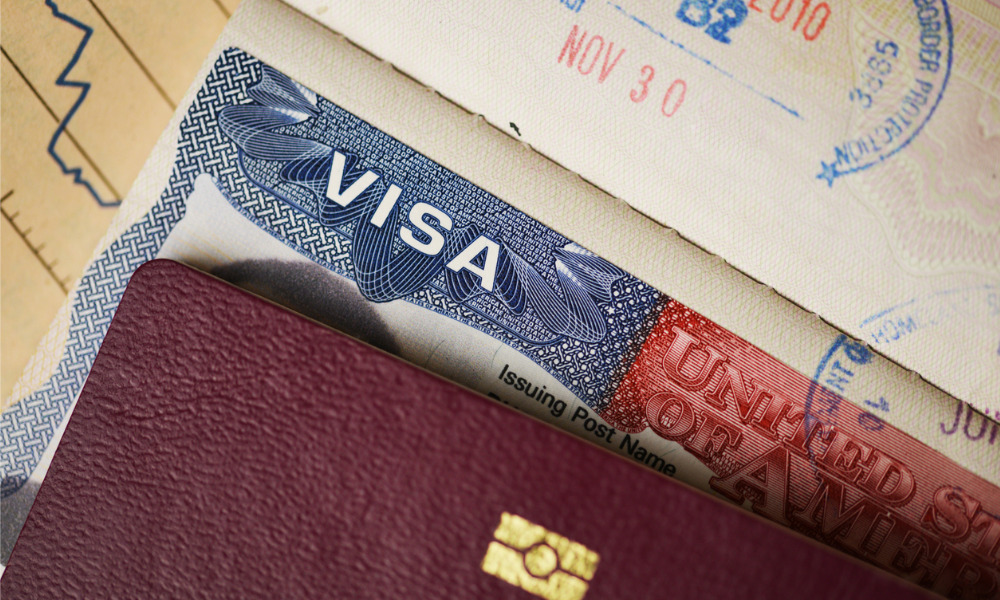 Canadians who have no intention of applying for permanent residency in the US are safe from President Donald Trump's visa freeze on foreign workers.
US officials issued the advisory to members of the American Immigration Lawyers Association, which confirmed early reports.
But while Canadians will remain unaffected by the temporary halt, the freeze in effect still strips them of the additional protection that a work visa provides.
Read more: Trump orders freeze on work visas through end of 2020
Unlike other nationalities, Canadians do not need a foreign worker visa to seek employment in the US. However, securing an H-1B visa – typically granted to workers in the technology, finance, engineering and medical fields – gives them a head start should they wish to apply for permanent residency and, subsequently, US citizenship. Only about 4,600 Canadians were given H-1B visas last year, according to the Department of Homeland Security.
More opportunities for Americans
"Under the extraordinary circumstances of the economic contraction resulting from the COVID-19 outbreak, certain non-immigrant visa programs authorizing such employment pose an unusual threat to the employment of American workers," Trump said in the executive order imposing the restrictions – a move that he hopes opens more opportunities for Americans.
Read more: 'Canada is awesome,' Shopify CEO tells workers barred from US
The restrictions temporarily halt the issuance of visas under the categories H, L and J as well as the issuance of new green cards. Those who've been granted their papers, however, won't be affected.
Seasonal workers on an H-2B visa employed in health care, agriculture, and food processing will also be exempted, officials said in early reports Monday.
The Trump administration estimates 525,000 foreigners will take a direct hit, with the majority of visa applicants coming from the tech, hospitality and construction industries.