If you promote greatness in those below you, it is likely you are a superboss. Which of these three categories fits with your motivational style?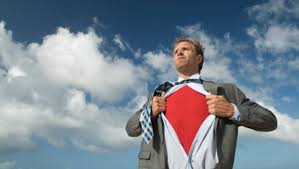 While the idea of providing mentors to staff is sound, in reality it can fall short of what firms expect. This is partly because young hires want something more than just the "occasional check-in with a grey beard," says Sydney Finkelstein, the Steven Roth professor of management and director of the Leadership Center at the Tuck School of Business at Dartmouth College.
In a recent article for the
BBC
, Finkelstein wrote of a "new breed of bosses" – those who go above and beyond what a typical mentor may do. He called these leaders "superbosses" and explained how they work.
"Superbosses are what I'd call 'activist bosses'. They are consistently present to guide and teach their protégés, and they behave in certain ways that help employees reach great heights," he said.
This includes behaviour such as checking in on a big project at 1am, offering the precise feedback that staff want, and allowing those under them to understand the nuances of the business.
"Superbosses create value within organisations by making others feel valued and empowered — the path to extraordinary success is founded on making others successful."
Finkelstein goes on to say that there are three types of "superbosses" in today's workforce.
1) The nurturer
This individual forms something like a master-apprentice relationship with their team members.
"I'm talking about workplace relationships that are more sustained, all-encompassing, intense and intimate than the best traditional corporate mentorships," he said.
In general, nurturers take greater responsibility for the development of their employees than more traditional bosses do with those underneath them obtaining more feedback and instruction as a result.
2) The iconoclast
This "superboss" doesn't develop talent consciously. Instead of purposefully teaching, they drive those under them to achieve greatness merely because they show immense passion in their work.
"Ambitious colleagues are drawn to these types, eager to absorb creative energy and expression. Iconoclasts welcome new collaborations to keep their own art fresh and relevant. It's a very symbiotic relationship," he said.
3) The glorious egoist
This leader focuses more on achieving success than developing others. Their attitude is to win at all costs.
"Many times, glorious egoists will be known to be harsh critics, merciless in their feedback and even unpleasant," Finkelstein said. "Yet, they produce results. They win. And they spawn talent along the way."
Because this "superboss" understands that they need the absolute best teams made from the most talented people, they promote staff growth to help themselves achieve their goals.
"While hungry for personal fame and glory, they still know their success is built on the success of those around them," he said. "The glorious egoist is both feared and respected, and people know that working for one will put their careers on the fast track."
More like this:
B.C hospital backs tattooed employee
How much do employees really want student loan repayment?
Canadian HR Awards – nominations now open