HR professionals reveal which leading figures they'll be forging alliances with in the year ahead.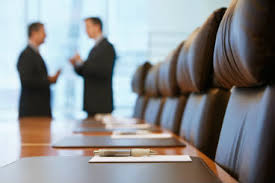 The C-suite seems to be becoming increasingly crowded in 2017.
Alongside traditional C-suite roles are new positions such as chief digital officer (CDO), chief innovation officer (CIO), chief marketing officer (CMO), chief risk officer (CRO), chief strategy officer (CSO) and chief technology officer (CTO) – to name just a few.
So which ones should HR be building alliances with?
Kalena Jefferson, general manager people and culture at Southern Cross Care said all exec team relationships are critical.
"Whilst a HR leader must and should partner with the chief executive, the CIO, CMO and CFO are partners who can assist in delivery of key people projects which are well integrated," said Jefferson.
Marketing and IT alignment can ensure efficient, slick and timely delivery of HR programs, Jefferson added.
"Ultimately though, our client is the operations who serve the customer and HR must deliver relevant programs and activities to meet the strategic and operational goals of the business," she said.
"Being a trusted advisor and close partner to operational heads will ensure buy in and deliver the most impact."
Meanwhile, Mathew Paine, HRD at the International Convention Centre Sydney, said it is essential to continually build a strong relationship with the CEO.
That's because the CHRO should be a trusted and credible advisor to the CEO and be strong enough to provide the CEO with feedback on their performance when needed.
"The CEO sets the culture of the organization and must live and actively demonstrate the company's values, mission and objectives, always being a role model displaying the desired organisational behaviours," said Paine.
Paine cited a Chinese proverb which says 'the fish rots from the head'.
"So it is with the CEO and their C-suite team," Paine added. "The buck both starts and stops in the boardroom."
Moreover, Erin Cramlet, senior director, human resources at Stryker agreed that it is particularly important that the HR director and CEO are a strong and united team.
"Strong relationships with all leadership team members are essential for HR effectiveness," said Cramlet.
"At Stryker it is critical for the HR director to be very close and proactively partnering with the sales directors.
"Our sales people are closest to our customers and when our customers are satisfied we all win!"
Recent stories: