Some positions include the "Strunch", "Smart Lean", and "Take It In"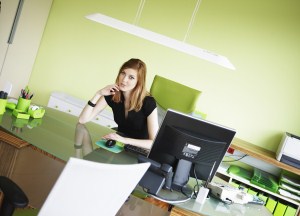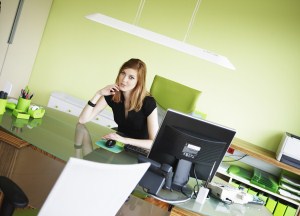 Contrary to mum's advice on sitting up straight, many employees are finding novel ways and positions to sit down in the office while using the tools of the trade.
Based on a study by office-furniture maker Steelcase Inc., The Wall Street Journal notes some findings on the common positions adopted by office workers in different situations.
The Strunch is a 'stretched-out hunch' which occurs when professionals using laptops on a table surface push the computer away from them as they get tired. To deal with the strain of the hunch, they prop their chins up with the non-typing hand. For a little privacy while checking smartphones during a meeting, the Smart Lean is apt, where workers lean back and to the side. Finally, as high-resolution screens get bigger, workers recline in their chairs further, further away from their monitors. This is the Take-It-In position.

The rise of such body contortions is due to the advent of personal devices like tablets and smartphone taking the place as office tools for productivity, James Ludwig, Steelcase Inc's vice president of global design and engineering was quoted as saying.
Besides that, there are gender differences among the ways people sit as well. Men are more prone to reclining deeply while women often prefer to lean back and pull up their knees or feet, drawing their tablets or phones close.
The one commonality amongst all, however, is the body aches they suffer from. "Chairs, up until now, have been designed to help a body hold a pose for a long period of time, but people are working in more dynamic ways today." Ludwig says.
The study collected responses from 2,000 workers in 11 countries. It reviewed snapshots of people at work and conducted multi-day observations of offices and detailed interviews.