In the past two years the number of women in senior positions has hardly increased. What's holding the country back from true equality?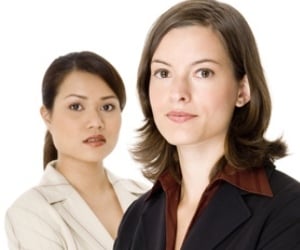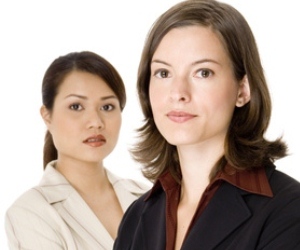 The latest numbers from Catalyst Canada shows the country has barely made any headway on getting more women into senior positions over the past few years.
Just 18.1% of senior officer positions at Financial Post 500 companies were held by women, a 0.4 percentage point increase from 2010.
The numbers matter, according to Catalyst Canada CEO Alex Johnston, who points to research from the global organization showing that women in senior positions are linked to business success.
"These numbers matter. Our research tells us that on average companies with more women at the top perform better than companies with fewer women at the top," Johnston said. "These numbers should matter to all business leaders. If you asked any leader in any area… if they would be comfortable building the most talented team on the basis of half the available talent they would likely laugh at you. Why should Canadian companies be any different?"
Although nearly one-third of companies have 25% or more women senior officers, almost another third continue to have zero women. And there was no significant increase (6.9% versus 6.2%) in women's share of top earner positions at public FP500 companies over the past two years, found the report.
"The untapped, growing talent pool of potential women business leaders presents opportunities for corporate Canada. With women holding six of 10 provincial premier posts, we ought to be asking ourselves, 'Why not advance more women into senior business leadership?'" Johnston added.
The organization said there was a strong case for increasing women's representation in business leadership — better financial outcomes and innovation that is driven by gender-diverse leadership. They are also more philanthropic, engaging in more corporate giving.
"These numbers tell us that we need to do better but there are many examples of Canadian companies and Canadian business leaders that are making great strides when it comes to advancing women. Catalyst Canada knows that what's good for women is good for business."