If you've got top jobs to fill make sure the company career website is up to date, as new research shows it's the best place to find the right candidate.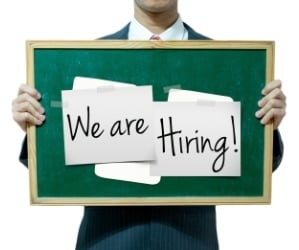 Research into how organizations in Asia Pacific and the Middle East regions hire their senior management has shown company career websites are the top source of recruitment.
The study - carried out by recruitment solutions provider Cazar - examined 619 senior hires and 350,174 applications made across more than 30 medium and large companies within the two regions over a period of 15 months.
The vacancies ranged from Chief Executive Officers and Chief Operating Officer to Directors of Marketing and Head of IT over a variety of sectors including retail, construction and banking.
It showed of those new management recruits nearly four in 10 (38%) of them were sourced from applications made to the company's website.
"While some may think that senior roles require executive recruitment agencies, [the study] suggests that employers have become very proficient at finding top candidates online themselves," Cazar said in a report.
Guy Rickett, CEO of Cazar, said companies included in the report had good career websites that enabled them to ask candidates specific questions pertaining to their experience, competencies and skills related to the job for which they are applying.
"This means good-fit candidates will be quickly identified. So, if an applicant is qualified for the job, yes, they will have a greater chance of getting hired by these organizations," Rickett told Gulf News.
Agencies resulted in only 0.36% of hires and had the longest time on average for hiring at 71 days, whereas a corporate company website took 45 days to make an appointment.
Sharon Davies, Managing Director of Talent Propeller, a recruitment solutions provider, said the results were "spot on".
"Our research shows that 88% of candidates prefer to make career choices and apply to jobs at a company's own careers website so the results are not surprising at all," she told HRM Online.
There are plenty of benefits for making use of a company career website Davies said. There are cost benefits when looking over a year at advertising spend on third party media cost versus having a website and building a careers brand off that website. And it allows for more information to be passed on about the role and also showcases the company.
"Many businesses are now looking for innovative ways to promote themselves as an employer of choice outside of traditional ad placement networks," Davies said.
"A careers website provides a dedicated platform for companies to showcase themselves as an employer of choice, and therefore deliver far more information than a single advert can ever do. Candidates can gain in-depth information and get a really good feel for the organization, and therefore make an informed decision on if the culture fit is right for them."
However, don't rule out agencies just yet. Mark Jenner, Managing Partner for specialist senior management placement company Hourigan International, said agencies still had their place.
If companies are looking to bring in new blood to the business, Jenner said an agency should be called.
"If you've got good succession plans in place and you've got the right talent great, but if you believe you need fresh thinking we would always advise to partner with someone externally to get that different perspective," he said.
Third parties can help "pressure test" the brief companies come up with for the role, questioning and identifying the true assets a company is after Jenner explained.
The role of an agency is to play match-maker and detective, Jenner said, and having a full understanding of both company and individual agencies can achieve a successful match.
"Ensuring the accuracy of the match is the key thing, and that perhaps explains why the time is longer if you're using recruitment partners," he said. "It would be interesting the longer it took to get the match, what was the failure rate? So yes you might get to appoint someone faster, but if you are turning over two or three of those people every two three years because they don't work that cost is disastrous to a firm not financially but culturally [and] strategically. Take a little bit longer and get it right."
Key Findings
Senior professionals are twice as likely to apply online than any other type of candidate Talent pools are the fastest way of recruiting senior professionals, with an average of 24 days Senior candidates who result from professional networking have a 37% probability of getting hired 27% of candidates that came through an employee referral got hired