So how old are you? Do you have any children? Inappropriate questions can easily slip out in an interview…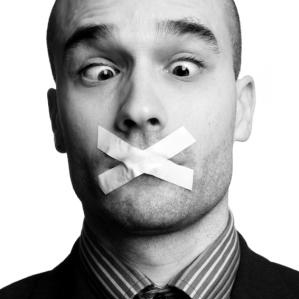 So how old are you? Do you have any children? Inappropriate questions can easily slip out in an interview – especially if employees outside of HR are sitting in – but how do you tell your co-worker to keep shtum without seeming rude? We asked three industry experts for their advice…
"If you are in an interview with a colleague who asks an inappropriate or even illegal question, the best thing to do is correct it immediately," says Joseph Campagna, founder of My Virtual HR Director.
"Don't just butt-in or change the subject. It's important to make the statement that it has no bearing on their selection for the position. If you don't, you leave that open as a liability," he warns.
Campagna suggests saying something to the effect of:
"I'm sorry to cut in, but for the purposes of time I would like to get more into your qualifications for the position. While we definitely want to get to know you better, it is obviously not important that we know your parental status or age and it will certainly not have any bearing on your being hired."
"You want to be as cordial to your colleague as possible," continues Campagna, "but it is more important to not be sued than to save face for your co-worker."
Hiring expert Carol Quinn also takes a no-tolerance policy towards inappropriate questions – "There is absolutely zero need to ask inappropriate questions when it comes to correctly identifying and hiring top performers," she told HRM. "There is nothing good about this and everything bad."
Quinn added that the offending employee would have to undergo effective interviewer training before they saw applicants again.
On the other hand, HR director Ashley White adopts a more unorthodox approach – she says the potential employee's reaction should dictate the way in which you should respond: "The HR response all depends on the candidate and whether or not they are bothered by the question," says White. "I've seen folks get offended by minor things and others are flat-out asked the "big" questions and it doesn't bother them."
More like this:
Providing a positive interview experience – essential or unnecessary?
Tips for conducting a successful video interview
Recruitment meets Wheel of Fortune: G Adventure's success story