A former flight attendant has launched her second lawsuit against the Canadian carrier, making renewed claims of a sexist culture.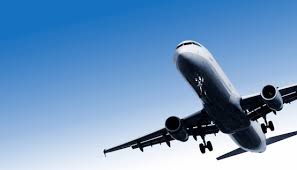 A former flight attendant for one of Canada's most iconic airlines has launched her second lawsuit against the carrier, claiming unfair treatment and widespread workplace harassment.
Vancouver-based Mandalena Lewis is already embroiled in a legal battle with WestJet over claims the company failed to act properly when she reported being sexually assaulted by a pilot. Now, it seems the company may have multiple employees to contend with.
Yesterday, Lewis submitted a notice of claim in British Columbia
Supreme Court
, asking that a second case be granted class-action status on behalf of all WestJet female flight attendants.
She said that, since going public with her complaint, former colleagues had begun sharing their own stories of sexual harassment at the Calgary-based carrier.
"The common denominator was definitely fear," Lewis said in an interview. "They were afraid to say anything for fear of losing their jobs, which is really sad and just shows there's a bigger problem that needs to be addressed."
The notice of claim alleges WestJet encourages women to remain silent about harassment or risk discipline. It also describes the company's actions as "high-handed, malicious, arbitrary and highly reprehensible."
"It's 2016 and we are still facing a huge injustice in our workplace environment," stressed Lewis. "To say that WestJet has failed to create and maintain a safe work environment is incredibly accurate."
More like this:
How to respectfully fire someone
"Think before you write," warns top lawyer
Boeing to cut at least 4,000 jobs