After an eight-day voting process, the Calgary-based airline announced it had reached an agreement with its pilots.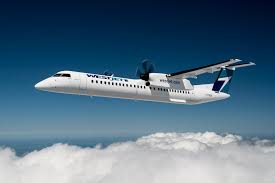 WestJet Encore announced yesterday that its pilots had voted in favour of a new five-year agreement with the Calgary-based airline.
"We are pleased to reach a successful conclusion to this interest-focused negotiation process," said Ferio Pugliese, president of WestJet Encore.
"The agreement reflects the diligent efforts of our teams and I thank WJPA, the WestJet Encore negotiating team and the Encore leadership team for their work on this agreement and genuine commitment to our business and our people," he added.
Voting on the agreement began on December 12 and ended December 20, 2015 – in total, 93 per cent of eligible pilots participated.
The new agreement begins January 1, 2016 and expires on December 31, 2020.
More like this:
Canada's biggest HR controversies of 2015
Man dies while training to be Santa Claus
What happened in HR? 2015 recap