An Indian airline is focused on female-only hiring – they say the weight difference will save them $500k a year.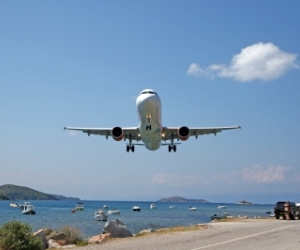 Gender equality is a big HR issue, but one low-cost airline has an unusual reason for increasing the number of women in its workforce.
Low-cost New Delhi-based carrier GoAir announced that in the future, it would only be hiring women for its cabin crews because they weigh less than men.
The idea is to lighten the aircraft to reduce fuel burn because of increased operating cost. The company said every additional kilogram onboard cost three rupees an house. With female attendants weighing 15 to 20kg less than male attendants, GoAir could save 30 million rupees a year, or $500,000 Canadian.

The airline currently has 330 cabin crew members, 40% of whom are males. The male flight attendants would keep flying but future cabin crew recruitments will be all women. Go plans to induct about 80 aircraft over next seven years, for which it will recruit about 2,000 airhostesses and pilots.
"The rupee's fall has hurt the industry badly. All major expenses — aircraft leasing, spare parts and fuel costs — are linked to the dollar. The fall in exchange rate of a rupee costs us Rs 30 crore [300 million] on an annual basis. We are looking at every possible way of cost-cutting to remain profitable," GoAir CEO Giorgio De Roni said.
The airline has taken other steps to lighten its aircraft and improve fuel efficiency, including reducing the amount of water carried on board, using just one engine where possible and even shrinking the size of the inflight magazine.