Every week is a big week in HR. Here's what you need to know in this week's wrap-up.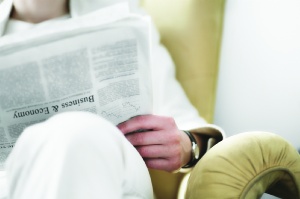 Toronto unemployment spikes unexpectedly
Toronto's unemployment rate has "deteriorated dramatically," according to the latest municipal economic snapshot that put the number last month at 10.1%.
The seasonally adjusted numbers spiked last year, from 7.1% in August to 9.8% in October, before dropping slightly and rising again in December, "wiping out all improvements made in the last two years," a report before the city's economic development committee stated.
Officials say it will take a few months to determine whether the increase "truly represents economic conditions" or whether it is a result of "sampling variability."

Overall, unemployment in Canada jumped to 7.2%, from 6.9% in November, losing a total of 49,500 jobs nationwide. Ontario accounted for 39,000 of those jobs, with the province's unemployment rate rising to 7.9% in December.

Mental Health Certification launched at Queen's

An industry and education institution collaboration sees a new workplace mental health certificate training program announced at Queen's University this week.

The Mental Health@Work Training Program is certified by Queen's Faculty of Health Sciences with input from Heather Stuart, an expert on mental health disorders and stigma. It is the first university-certified workplace mental health training to be aligned with the new National Standard for Psychological Health and Safety in the Workplace, introduced one year ago by the Canadian Standards Association (CSA Group) and the Bureau normalisation du Québec (BNQ) in collaboration with the Mental Health Commission of Canada (MHCC).

The course focuses on teaching leadership skills in managing performance and promoting a mentally healthy workplace is being introduced by Morneau Shepell and Bell, in collaboration with Queen's University in Kingston, Ont.

Grounded in adult learning principles, the three-phased training program takes a blended approach that consists of in-class and online learning and a knowledge assessment process, with participants receiving a certificate from Queen's upon successful completion of the training and exams.

Retired Canadians return to work

Many retired Canadians are heading back to work because they need the money, says a survey for discount bank ING Direct.
The online survey of 1,001 retirees who are panelists with pollster Angus Reid, found that about a third of those who have retired are going back to work. Almost half say they are doing so for financial reasons with a higher than anticipated cost of living as the main reason.
A related survey for ING found that if given the chance to re-visit their 20s and 30s:
29 per cent of retirees would have found a way to save more for retirement;
24 per cent would have started saving earlier;
11 per cent would have been more careful with spending.
The surveys also found that 40 per cent of retirees would have saved more if they had a better understanding of how much was needed to retire. Another 16 per cent felt they would have benefited from a good financial role model, but 20 per cent confessed that nothing would have motivated them.