One winner from the Canadian HR Awards says the event can help small companies get the national recognition they've always deserved.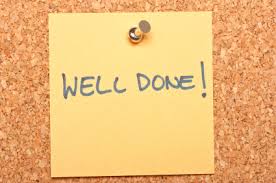 As the closing date creeps closer for nominations into the
2016 Canadian HR Awards
, HRM is taking a look back at one notable winner, who says the event helped her small company get the national recognition it's always deserved.
"For me, it was a huge, proud moment for
ATB
and Alberta," says head of talent and mastery Sherri Wright-Schwietz, who picked up the 2015 award for HR Leader of the Year.
"We never get the big kudos nationally. We're just this little company doing these amazing things, but nobody knows," she continued. "For everybody in Toronto to be talking about ATB is pretty special. This award represents all the great work at ATB and it's a moment for all of us."
Wright-Schwietz has now been with the wealth management arm of ATB Financial for over a decade and edged out finalists from seven other organizations across Canada to win last year's award.
Pivotal to her win was her involvement in ATB's Workplace 2.0 which created a flexible work environment for team members, including when and where they do their jobs.
"Workplace 2.0 transformed ATB into a results-focused environment with self-managed flexible work hours and locations," said Chris Turchansky, president of ATB Investor Services.
"The empowerment and autonomy our team members now enjoy has vastly increased overall employee engagement and productivity," he added.
This year, the Canadian HR Awards boasts 20 separate categories that HR professionals can put themselves, colleagues, teams, organizations, or leaders forward for.
The range of awards includes Best Employee Engagement Strategy, Best Employer Branding, Best Workplace Culture, Excellence in Diversity and Inclusion Award, and the Most Innovative Use of HR Technology Award – among many, many more.
Entries close on 8th July – anyone who would like to nominate themselves, a colleague, a team or an entire organization is encouraged to do so
online
.
More like this:
Should HR be trying to attract more men?
MI5 turns to Mumsnet for new recruits
Top boss slams $2 million salary as "insulting"