The fitness chain says it will support workers who want to vote – whichever way they decide – after it received an application for certification.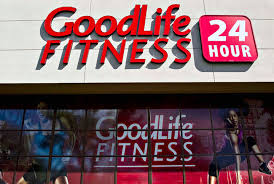 The COO of Canada's largest fitness clubs has insisted the company is non anti-union and will do everything it can to empower employees to vote after receiving an application for certification earlier this week.
"It's important to note that we are not anti-union at all, we are pro-employee," said
GoodLife
Fitness' Jane Riddell. "We respect our employees' right to make their own decisions about union representation. We trust their judgement and whatever happens, we will respect the outcome.
"That being said, we absolutely believe that our employees do not need a union," continued Riddell. "We believe in our open door communication policy and think its benefits have been demonstrated by the great growth and success we have all enjoyed.
"The bottom line is that we like dealing directly with our employees and having the privilege of treating each one of them as an individual," she added.
Filed by the Workers' United Canada Council, the application relates to a number of its clubs in Toronto and will affect over 1,500 personal trainers and group fitness instructors who will be asked to vote on unionization.
Riddell, who expects the Ontario Labour Relations Board to hold a vote early next week, pledged to support employees who wanted to vote.
"We want all of our employees to feel empowered to vote and we will do whatever we can to make this possible for them," she promised. "The decision about whether or not they will be unionized will be made by a majority of the people who actually vote, so we want everyone who will be impacted to have a say in the decision."
More like this:
Two-day strike set to continue
Protests to be held over TFW program
"We never get the big kudos nationally."