The tech development will help the store better manage busy periods and will provide employees with more certainty surrounding shifts.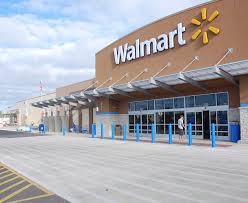 A new system for the scheduling of workers has been implemented by Walmart across its 650 stores in the United States, with the changes designed to increase staff levels at peak shopping times and offer employees more certainty and clarity around their hours.
The retail giant has admitted in recent times that improvements in customer service were required, and that shortcomings in this area were adversely affecting sales. Walmart has also invested US$2.7 million in pay and benefits and has raised its minimum wage to $10 per hour.
Late July saw the rolling out of Walmart's Customer First Scheduling, as the new initiative is called, in all of the company's small-format Neighbourhood Markets. Although there is no timeframe, Walmart plans to introduce the system across all its stores in the United States.
The electronic system will revolutionise employee scheduling by prioritising scheduling for the busiest shopping times, according to foot traffic and sales data from every department of a store. The remaining shifts are then allocated to staff in order of importance.
Speaking with Reuters, Walmart's vice-president of central operation Mark Ibbotson said, "If customers are coming in at a different time we have to be there at a different time. We will not last very long if we don't do that.
"At the same time... associates have the option to choose what hours they want and see if they are available."
Walmart has faced pressure from several quarters – including unions, activists and politicians – to make changes so that workers have more predictability in their shifts. Customer First Scheduling will see some workers have a fixed schedule, with consistent hours and days, for up to six months.
Workers with unfixed schedules will only be allocated shifts at times they have said they are available, and will not be expected to be available at short notice.
Some teething problems are anticipated, with it unsure at this early stage how the system will affect overtime – something crucial to many retail workers.
In addition, Our Walmart, a group representing the interests of Walmart employees, have said that while the new system solves some problems, it does not address the ongoing issue facing workers of inadequate hours.
More like this:
The HR mistake that destroys an employer brand
Why you should never ask if your employees are engaged
How one HR team is stamping out the stigma of disability