Quebec and BC are set to implement passports in September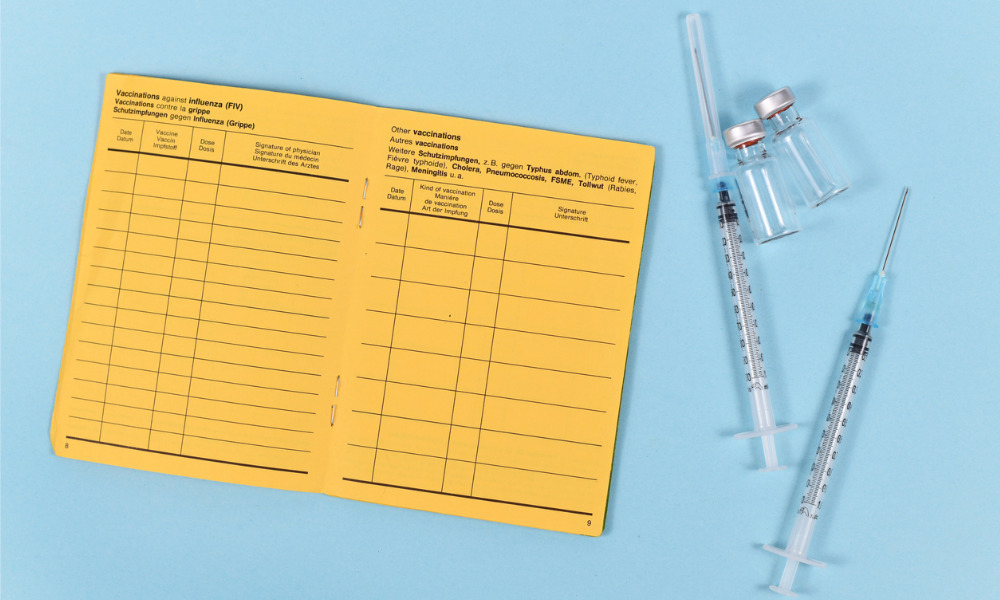 Businesses across Quebec are welcoming the introduction of vaccine passports across the province, according to the Montreal Chamber of Commerce, but it added that some are still confused over its implementation. Michel Leblanc, the chamber's president, said in a statement that owners see vaccine passports as a safe way to relaunch their businesses.
"The introduction of the vaccine passport was welcomed by the business community because they see it as a great way to relaunch their businesses in a safe way," Leblanc said in a statement quoted by the Montreal Gazette.
Quebec is the first province in Canada to introduce the concept of a vaccine passport system in a bid to decrease reliance on lockdown measures amid the threat of the Delta variant.
The passport scheme will be implemented on September 1 and will be required at non-essential businesses, such as restaurants, bars, gyms, and high-risk public events.
Passports can be presented through a QR code loaded in an application, while businesses will have another app that will read the codes. People who do not have smartphones can use a paper proof of vaccination instead, reports said.
Despite its upcoming implementation, however, some are still confused over how the scheme would work, according to Leblanc, calling on the government to provide clearer instructions on the scheme.
"Many businesspeople are still asking how it works, both for their clients and also for their employees. The government should, as soon as possible, give clear instructions to companies who want to use the vaccine passport in order to allow their employees to return to in-person working in a safe fashion," he said as quoted by the Montreal Gazette.
Read more: Canadians say vaccination proof must be required of all travellers: poll
Public reception
The vaccine passport scheme earned positive responses from the public, a study revealed, despite initial data privacy concerns from the population.
A recent study from Leger and the Association for Canadian Studies revealed that most Quebecers are supportive of the measure, with 81% expressing their agreement.
More than half of Canadians outside the province are also supportive of the plan, with 76% agreeing with it.
Leger's study - in collaboration with The Canadian Press - conducted the survey between August 13 and 15 among 1,515 Canadians over the age of 18.
On Monday, British Columbia also announced that customers of non-essential businesses and goers of high-risk events will also be required to present vaccine passports.
According to Premier John Horgan, customers of non-essential businesses must have at least one dose of the vaccine starting September 13, and both doses by October 24.