The parcel carrier has long had a policy in place banning facial hair but one disgruntled jobseeker says it isn't fair.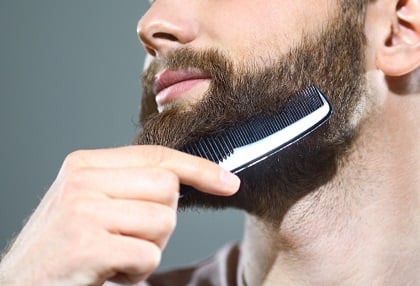 Major delivery service UPS has come under fire for "beard discrimination" this week after one disgruntled jobseeker claimed the employment requisite was patently unfair.
"Although not as serious as some (violations), I don't believe large multi-national corporations should be able to get away with this," Allan Stokell told the Toronto Star. "I've had a beard since I was 18 and I identify as being a bearded person."
The 68-year-old says he felt his human rights were violated when UPS told him he would have to shave his beard – in accordance with their strict no facial-hair policy – in order to work for the firm.
"…unless one is keeping their facial hair for religious or medical reasons, all employees need to be clean shaven at UPS as part of UPS's appearance policy," he was told by a representative at the time.
He was also informed that employees seeking beard accommodation on religious or medical grounds must supply proper documentation.
Company spokesperson Nirali Raval confirmed UPS has an "appearance and grooming" policy in place and said all applicants were informed of the guidelines during the interview process.
While beards aren't specifically mentioned in the Ontario Human Rights Code, Stokell says he considers his facial hair to fall under the creed category – a protected ground under the code.
"My son has a beard, my father and grandfather all had beards… It's something you live by," he told the Star.
While the claim might sound unlikely, a fairly recent update to the code could actually lend some weight to Stokell's claim. Earlier this year, the Ontario Human Rights Commission redefined the category of "creed" and said; "Creed may also include non-religious belief systems that, like religion, substantially influence a person's identity, worldview and way of life."
However, the commission also offered the following characteristics that would be helpful in deciding if a belief system would be classed a creed under the Code – some of them, a little loftier than facial hair:
Is sincerely, freely and deeply held.
Is integrally linked to a person's identity, self-definition and fulfilment.
Is a particular and comprehensive, overarching system of belief that governs one's conduct and practices
Addresses ultimate questions of human existence, including ideas about life, purpose, death, and the existence or non-existence of a Creator and/or a higher or different order of existence.
Has some "nexus" or connection to an organization or community that professes a shared system of belief.
At the time, employment lawyer Laura Williams said the broadened interpretation may now capture previously unprotected groups such as vegans.
"Vegan rights advocates, for example, have argued that this revised definition now requires employers to accommodate the needs of ethical vegans in the workplace," she told ProfitGuide.
"That could mean that employers would be compelled to provide vegan options at on-site cafeterias, for example, or alter uniform requirements if a vegan employee refused to wear leather shoes as part of a uniform."
Recent stories:
City manager defends $70K Disney seminar
"If you'd just let me finish…"
Canadian employers stable despite turbulent year