An officer facing assault and perjury charges will definitely remain president of the Calgary Police Association.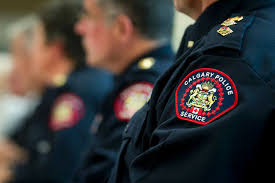 An officer facing assault and perjury charges will stay on as boss of Calgary's police union.
Calgary Police Association
vice president Mike Lomore says a majority of members voted to keep Sgt. Les Kaminski as president.
Lomore declined to provide a breakdown of the vote.
The Alberta Serious Incident Response Team, the province's police watchdog, announced charges last week against Kaminski and another officer, Const. Brant Derrick, who is accused of assault causing bodily harm.
The charges stem from a 2008 traffic stop in downtown Calgary that resulted in the arrest of Jason Arkinstall, who was charged with uttering threats against Derrick and acquitted in 2011.
The allegations against the officers have not been proven in court.
Kaminski, who was elected union president in November, and Derrick are to appear in Calgary provincial court Feb. 7.
Lomore said the vote is a weight off for many in the 2,200-member union.
``I think they're glad that we put this behind us and get back to our business, which is the legal defence of our membership.''
Lomore has said previously that it was ridiculous it took so long for charges to be laid against the officers.
Supt. Scott Barlow with the Calgary Police Service said last week a review was conducted after the Arkinstall 2011 trial, but it was determined that a wider investigation was not necessary.
He said that, in hindsight, the police should have investigated.
Barlow said a complaint was lodged in December 2013 and ASIRT began its investigation early in 2014.