The Calgary Police Association confirmed yesterday that its president is the subject of two very serious allegations.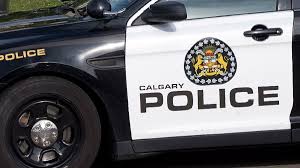 The
Calgary Police Association
continues to be led by an officer who has been charged with perjury and assault with a weapon, a vice-president with the 2,200-member union said Wednesday.
Mike Lomore, the association's vice-president of administration, said Sgt. Les Kaminski remains president, but the organization's board is weighing options and consulting members.
The Alberta Serious Incident Response Team, the province's police watchdog, announced charges Tuesday against Kaminski and another officer, Const. Brant Derrick, who is accused of assault causing bodily harm.
``We support both officers facing these charges,'' Lomore said. ``They're only allegations right now.''
The charges stem from a 2008 traffic stop in downtown Calgary that resulted in the arrest of Jason Arkinstall, who was charged with uttering threats against Derrick.
Arkinstall was acquitted in 2011.
Lomore said he can't understand why so much time passed between the arrest and charges being laid against the officers.
``This is ridiculous and it shouldn't happen. These officers have suffered a great deal of stress. Their names are being besmudged in the press as to what they're involved in,'' he said.
Lomore said he's known Kaminski for a long time and ``he's a good man.''
Supt. Steve Barlow with the Calgary Police Service said Tuesday a review was conducted after the 2011 trial, but it was determined that a wider investigation was not necessary. He said that in hindsight the police should have investigated.
Barlow said a complaint was lodged in December 2013 and ASIRT began its investigation early in 2014.
Kaminski was elected union president in November. Lomore said he was unaware of the investigation into Kaminski until word of it began surfacing last week and the union boss held a news conference.
Lomore said he's reluctant to speculate on the timing.
``I'm not going to make comment on whether politics were involved or not. It's suspicious, that's all.''
Kaminski's lawyer, Willie deWit, declined to comment.
Kaminski and Derrick are to appear in Calgary provincial court Feb. 7. The allegations against the officers have not been proven in court.
Provincial court Judge Terry Semenuk said in his 2011 written judgment that Arkinstall, who was wearing a Hells Angels T-shirt and pendant at the time of his arrest, became irate and began swearing at Derrick, who called for backup. Kaminski was among the officers to arrive a few minutes later.
Semenuk wrote that during the arrest, Kaminski threw Arkinstall ``like a rag doll, face first'' onto the hood of a vehicle and struck him twice on the back of the neck with a baton.
The judge wrote that Derrick forcefully struck Arkinstall in the back of the head with his right hand, threw him head first on his stomach into the back of a police van and slammed the doors on his legs and feet.
Arkinstall sustained a big bump on his right temple, a cut to his ear, swelling from the baton hits and pain and numbness in his feet and ankles from the van doors, according to the ruling.
After being released on bail and returning to his home in British Columbia, Arkinstall had headaches, vomiting and blurred vision and was later diagnosed with a concussion, Semenuk wrote.
- The Canadian Press
Related stories:
Saskatchewan wage rollback could get messy
Government approves disability funding for employers
Is your leadership style too harsh?