Employers must communicate carefully with their workforce when unionization is an imminent possibility, warns one labour lawyer. Here's how.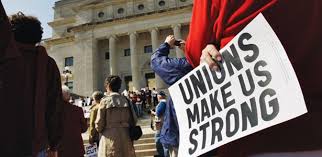 The possibility of becoming unionized is a daunting prospect for many employers – one labour lawyer says HR managers should be prepared to communicate effectively in such an event.
"There is not much more frightening for employers than the possibility of becoming unionized," concedes Evan Campbell. "Upon learning of a union drive in the workplace, an employer should develop a strategic response to ensure the best chance of defeating a union's organizing efforts.
Miller Thomson lawyer Campbell also reminded HR managers that, by law, employers are allowed to express their views about a union as long as they do not use "coercion, intimidation, threats, promises or undue influence."
He offered the following practical tips for communicating with employees during a union drive:
Carefully craft written communiqués to employees that address the process and importance of voting, the successes achieved without the union and the negatives associated with a union.
Highlight issues that are supported by documentation such as the union's ability to deduct fees or the quantum of strike pay;
Respond to incorrect assertions advanced by the union;
Consider the timing for the delivery of communiqués to employees as opposed to a bombardment of communications with employees;
Assume all communication (written or verbal) will be attacked by the union;
Ensure supervisors and management are informed about the process and the importance of proper communication with employees.
"A union organizing drive is an intense period in which an employer's response must be carefully considered," reminded Campbell. "Proper communication with employees is an important component of the overall strategy that should be developed for the best chance of preventing unionization."
More like this:
Employees are "allies on a tour of duty" – LinkedIn founder
Unequal pay dubbed a "pure scandal" by the Pope
Speak up or lose success