Ride-sharing giant threatens to abandon Quebec over government's demand for greater worker training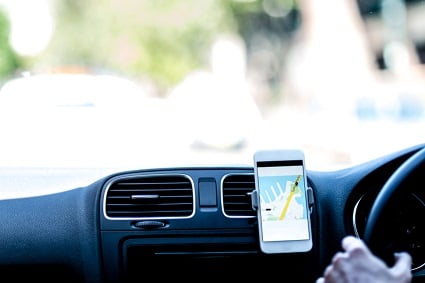 Uber's threat to pull out of Quebec could have shockwaves for the wider gig economy, with the ride-sharing giant pushing back at the provincial government's demands of more training for drivers.
Uber says it will abandon the province by October 14 if there's no backdown on a requirement that its drivers undergo nearly a week of training.
The company has 50 full-time employees and its driver-partners make up the equivalent of 3,000 employees – spelling uncertainty for those workers if the company closes shop.
"We know for sure if they impose 35 hours of training, we'll need to leave," Uber Quebec's director general Jean-Nicolas Guillemette told media.
"The beauty of the Uber platform is the flexibility the driver partner has to come and go and decide when they want to work," he said.
Uber insists its rating method and its own guidance to drivers are sufficient to provide exceptional service to the public.
The training requirement is the same for taxi drivers in Quebec.
Uber did not seem to take issue with the government's other terms such as conducting criminal background checks for drivers and having an annual mechanical inspection of the cars.
However, the government is also refusing to budge.
"We are not in a negotiation process," Transport Minister Laurent Lessard said, according to The Montreal Gazette.
The union representing taxi drivers in Quebec said the company had flouted the rules since day one, and drivers would be overjoyed if the ride-sharing company left the province.
The Board of Trade of Greater Montreal, through its president Michel Leblanc, said a pullout would be a setback.
"While Montreal is positioning itself to welcome innovative businesses, the incapacity to modernize the (existing) regulatory framework to allow Uber to operate in Quebec sends a very bad signal to startups and investors."
The standoff comes as Uber's new boss, Dara Khosrowshahi, apologized to Londoners for the company's mistakes after the city decided to strip it of its license.
Uber was deemed unfit to run a taxi service because of its failure to report crimes and conduct background checks on drivers.
Uber's 40,000 drivers in London will continue to operate as an appeal is heard.
Related stories:
How unions could change the way Uber works