The tech firm has ordered an "urgent investigation" following a former employee's claims of sexual harassment and gender discrimination.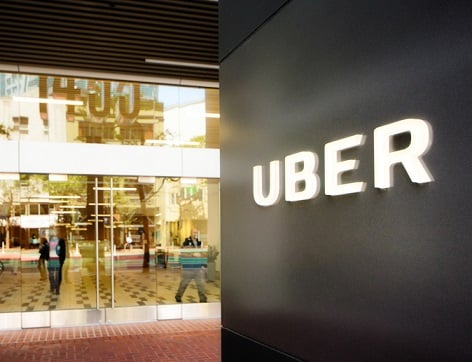 Uber has ordered an "urgent investigation" following a former employee's claims of sexual harassment and gender discrimination during her one year stint with the company.
In a blog post published Sunday, former software engineer Susan Fowler claimed she was propositioned by her manager, and that human resources failed to do enough to address the incident.
"It was clear that he was trying to get me to have sex with him, and it was so clearly out of line that I immediately took screenshots of these chat messages and reported him to HR." She said HR and upper management said they "wouldn't feel comfortable giving him anything other than a warning and a stern talking-to," as he was a "high performer."
According to Fowler, she was told she could transfer to another team at Uber or continue working with the person she accused. "One HR rep even explicitly told me that it wouldn't be retaliation if I received a negative review later because I had been 'given an option'. I tried to escalate the situation but got nowhere with either HR or with my own management chain."
After switching teams, Fowler said she met women engineers who had stories similar to her own, and that some had reported the same manager long before she joined Uber. "Within a few months, he was reported once again for inappropriate behavior, and those who reported him were told it was still his 'first offense'. The situation was escalated as far up the chain as it could be escalated, and still nothing was done."
She said the manager eventually "left" the company – "I don't know what he did that finally convinced them to fire him."
In another of Fowler's allegations, managers said the company wouldn't order leather jackets for female employees "because there were not enough women in the organization to justify placing an order."
"When I joined Uber, the organization I was part of was over 25% women. By the time I was trying to transfer to another eng [engineering] organization, this number had dropped down to less than 6%. Women were transferring out of the organization, and those who couldn't transfer were quitting or preparing to quit." She said there were two reasons for this: "organizational chaos" and "sexism within the organization."
Uber CEO Travis Kalanik has instructed chief HR officer Liane Hornsey to conduct an "urgent investigation."
"What's described here is abhorrent & against everything we believe in. Anyone who behaves this way or thinks this is OK will be fired," he said about the post.
Arianna Huffington, a member of Uber's board, said she will work with Hornsey "to conduct a full independent investigation."