Twitter has apologized after throwing a party for staff with an 'ill-chosen' theme, which many have suggested reflects the exclusionary culture of Silicon Valley workplaces.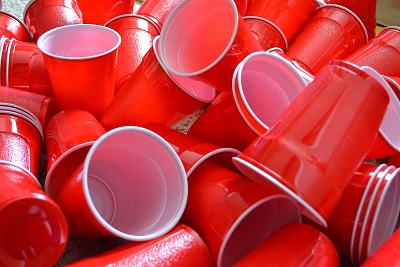 Twitter has come under fire and issued an apology after hosting a 'frat house' themed party for its staff while the company is facing legal action for alleged gender discrimination.
The Guardian
reported
that the party was held last Tuesday by one of the company's San Francisco-based teams for their internal "happy hour".
The event reportedly involved "frat-style" trimmings such as a keg, red plastic cups and beer pong. Decorations included faux-Greek letters reading "TWΦTTΣR ΓRΛT HΘVSΣ".
A female Twitter employee shared a picture of the party on a Facebook group for women in technology, after which it spread rapidly across social media.
Many noted the party as an example of how Silicon Valley's culture can be exclusionary towards women.
Silicon Valley US: @Twitter is having a #Frat party for employees. #Lovewhereyouwork #diversitymatters #brogrammers. pic.twitter.com/WkX4aHHl6g

— Global Tech Women (@GlobalTechWomen) July 22, 2015
A spokesman for Twitter subsequently apologized on behalf of the company, telling
Fusion
: "This social event organized by one team was in poor taste at best, and not reflective of the culture we are building here at Twitter. We've had discussions internally with the organising team, and they recognize that this theme was ill-chosen."
Twitter is currently in the middle of a legal battle involving allegations of gender discrimination at the company.
Tina Huang, a former Twitter engineer, launched the lawsuit in March after claiming that the company's promotion and hiring procedures fail to ensure adequate diversity in high-level positions.
According to a report into Twitter's workforce, 70% of the company's staff are male, and just 10% of its technology employees are women.
Eighty per-cent of the company's executives and senior leaders are male.